The use of smartphones has seen a steady rise in use all over the world. There are some top useful applications for your Android smartphone. Smartphones has become as good as computers as a result of the applications it can accommodate. Some of these applications are so good that they make life much easier.
Our basic smartphone needs include watching movies, listening to music, and gaming. For some, the list includes planning meetings and so on. Here, our list contains the best and the most frequently used applications for your smartphone.
The apps hear stand alone at the top of the pile. These applications have become inseparable with smartphones. Therefore it is assumed by many that if you have a smartphone, you will have all, or some of these applications.
When it comes to smartphones, there are tons of applications you can find in their various online stores and install on the device. One thing that is common to most of these applications is that their usefulness is highly dependent on the user. This means that the knowledge of the user can limit the function of these applications.
However, these applications we included in our list don't have this problem which means they are simple to use, and you don't have to be a computer genius to be able to use them. Most smartphone users will be familiar with these applications. However for those who are not, there is no better time than now to be conversant with these amazing applications.
READ ALSO: Top smartphone accessories you may not know
1. Bouncer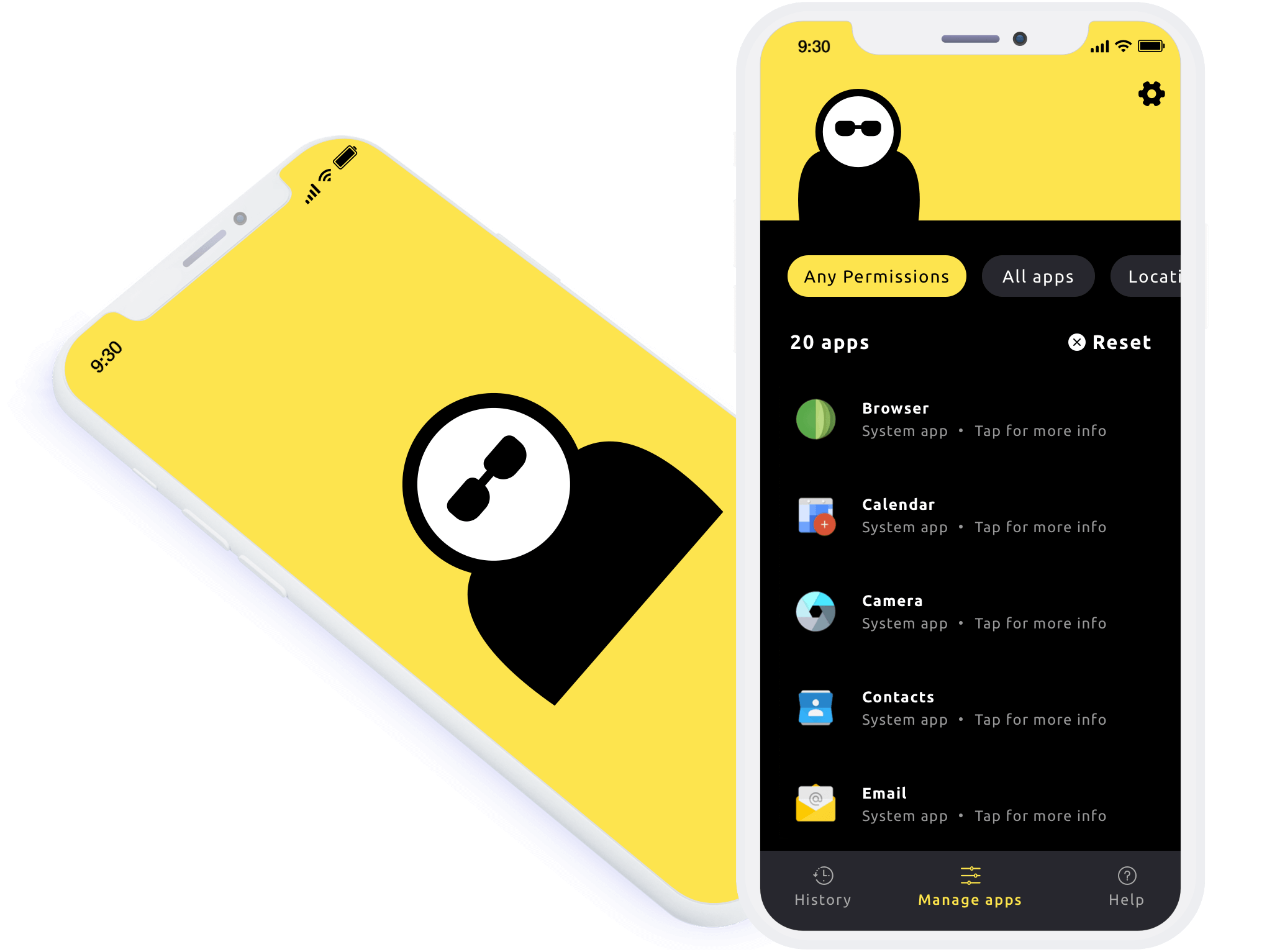 Bouncer is a security application mostly for Android smartphones. However for users of IOS, the application is available too. This app allows you grant short term access to applications on your phone. Especially those apps that want to know your location.
For example, bouncer will let you give access to Facebook to access your location long enough to determine the city where you are. Afterwards, bouncer disables the access once you exit the Facebook app.
This is an effective way to make use of social media applications without have to check your permissions on these apps. The cost of acquiring the app is $0.99 and it works on most of the applications.
2. LastPass password manager
This one is a must – have application especially on your Android phone. This app manages your password and allows you save your login details in a safe and secure way.
In addition to that, it can assist you generate almost impossible passwords for you to make use of in your accounts.
It is controlled with a master password. It comes with a cross-platform support so you can make use of it on computers, mobile devices, tablets, etc.
Although there are other applications like this one, LastPass is a step ahead of the rest. In addition to being a step ahead of the competition, it is user-friendly as well as cheap. Even the premium version is cheap too.
3. Solid explorer
Browsing a file is something we all do or wants to do. Therefore, why not do it with capable file browser. Solid explorer is as good as anything you can find out there. It comes with material design, support for most popular cloud services, and archiving support.
In addition, it has some power stuff like FTP,WebDav, and SMB. It looks and works great. It is amazingly stable, and works very well.
It comes with a price tag of $2.99 after 14 days free trial. However, from experience it is worth every penny.
4. Tick Tick
This app is not as popular as the other to-do or organizer apps. However, it may be the best one yet. It features the basics such as recurring tasks, reminders, push notifications, several organizational features as well as categories.
It allows you share tasks, and entire category with others. This makes it great for family use, small teams in the office as well as sturdy group in college. You get to enjoy all these feature for free although in a limited capacity.
For example, you can get to enjoy two reminders per task for the free version. It is unlimited on the premium version. From experience, it is better than Microsoft To Do, Any To do and the rest of them.
5. Zedge
Here we have a wallpaper, ringtone, notifications tones, and alarm tones application. It provides to you unimaginable number of options to personalize the basic aspect of your device. In addition to having an exhaustive collection of things, this app also promotes several items during the festive periods.
This makes it easy to put your phone in the festive mood. Although it is not perfect, it comes with occasional bugs. Still the app is not one to be discarded. However, you can find better option with the Zedge premium.
6. 1Weather
This is regarded by many as the best weather application around currently. It comes with a simple design that displays to you the current weather, forecast for up to 12 weeks ahead, a radar as well as other fun statistics.
In addition to that, you will get a decent set of lightly customized widgets. You will also get severe weather notifications, and radar so you can be aware when a storm is about to hit town.
The UI is easy to manipulate and the weather fun facts are just a bonus.
The free version of the app comes with all these feature in addition to adverts. However, the premium has no such issues like adverts. The cost of the premium version is $1.99 currently.
READ ALSO: How to connect any phone or tablet to your television using USB
7. Plex
This app is great for streaming movies, music, and TV shows as well as photos from your computer to your smartphone. Before you can use this app, you need to set it up in your Window or macOs computer. Afterwards, you can watch any content stored on the hard drive to your phone. Irrespective of where you are.
Although you can watch files from your computer using other computers free of charge, it is not the same with sending files to your smartphone. Hence, you need a Plex Pass subscription which is about $5 monthly. Make sure you have all your files downloaded to your computer hard disk because Plex don't work on protected videos obtained from Google, Apple, or Amazon.
8. Snapseed
Although there are many apps for photo editing, we are big supporters of Snapseed. It provides access to just about every image – changing tool you have ever heard of. Therefore, it will assist you to do everything from changing colors to getting rid of objects.
With Snapseed, you can do intensive work if tweaking the effects on a very high level. Although it comes with lots of features, Snapseed is user-friendly and straightforward. Immediately you are done, you can share the results of your handwork and export it. It is a free app developed by Google.
9. Swiftkey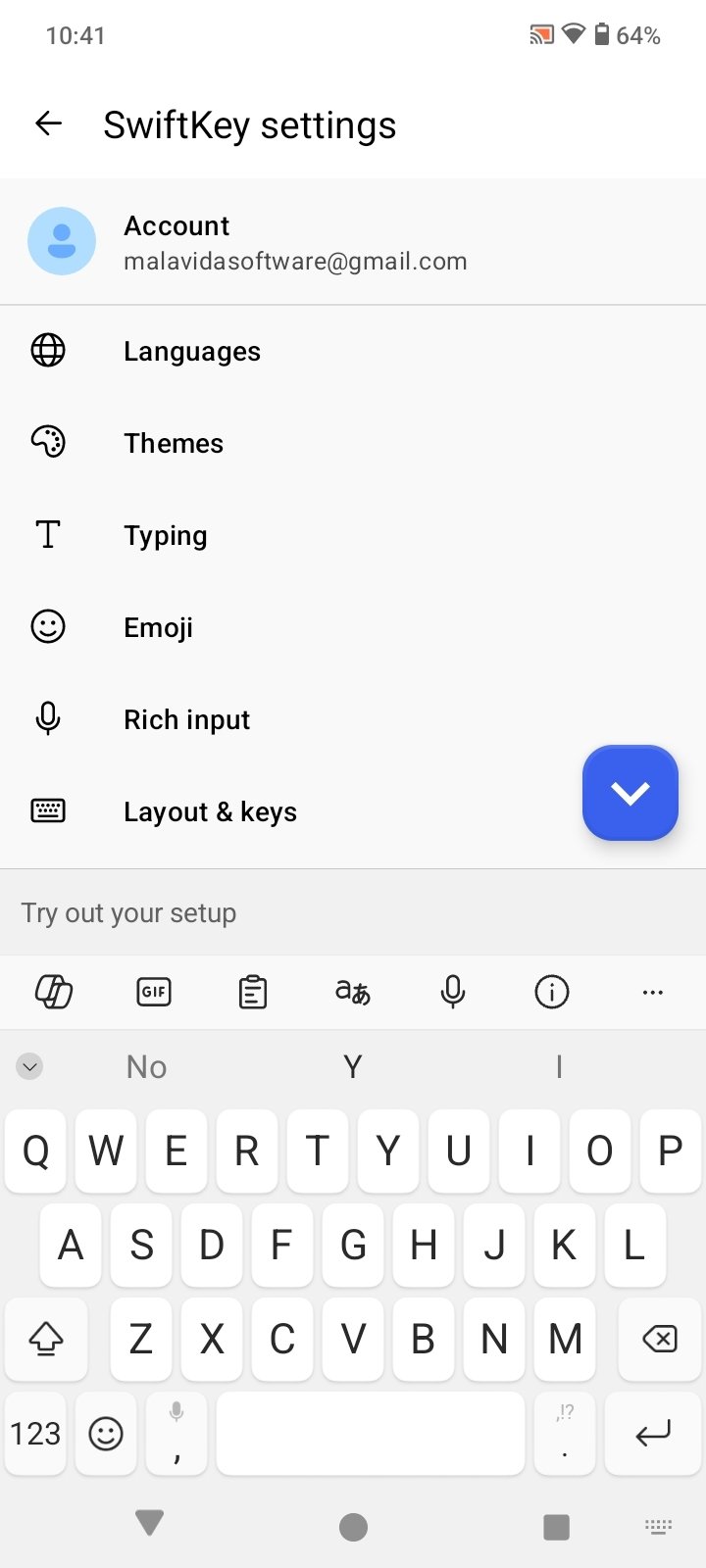 You can be happy with the keyboard that came preinstalled on your phone, however if you want to take your typing to a new height. Swiftkey is what you need. It has the ability to pick up on phrases, slang and nicknames you make use of often when you type.
It will them make use of that information to provide more intelligent autocorrect text predictions. For those who enjoy swiping to tapping, Swiftkey has your back as well. This will make it possible for you to type even faster.
Aside from adapting to your typing method, Swiftkey gives you access to emojis, and support multiple languages with lots of color themes to beautify your keyboard's appearance. It is a free app as well.
10. CamScanner
There are lots of applications now that allow you make use of your phone's camera to digitize paper documents. However, only few are as slick and powerful as the CamScanner. It can crop, enhance images in matter of seconds. Thereby leaving you with a digital document that is aligned and easy to read. No matter the condition of your phone camera.
Through this app, you can join documents together, add your annotations on top, and share them afterwards in a PDF or JPG format. The premium version will cost you $5 monthly. The premium version allows you to turn images to digital texts. Hence, you can go search on your phone or make use of the app's web interface. There is a free version and a premium version of this amazing app.
11. Pocket
We know it is not easy to catch up on all those online articles. Rather than leave tabs to proliferate, pocket app let's you save all those articles from any browser of your choice whether it's on your computer, tablet or smartphone.
These will afford you the opportunity to read all those pieces later at your leisure time in the Android app. In addition, you can sync the items so they will be accessible when you are not online.
What's more, Pocket removes all the adverts and other distractions from the webpage you are reading from. The purpose of getting rid of distractions is to give you a clean reading experience that is easy on the eyes.
There are other extra features. These include advanced search and auto tagging. However, these are available only on premium version. It cost $5 monthly for subscription.
12. Dropbox
This app is at the top of the pile when considering app that synchronize files to and from a device. This app works across the web, windows, macOS, IOS , and finally smartphones. What this means is that you never be in a position where you won't have access to an important file you stored in any device.
Dropbox works by automatically backing up your files and videos to the cloud. It also keeps vital set of PDFs with you. It can also take notes that you have sync to your computer or laptop. The only disadvantage of the Dropbox is that it only offers 2GB of storage. However, there is the premium version that offers 1TB of storage at a price of $10 per month.
13. Evernote
Here is another of an amazing application. This app allows users to take down notes, scribble memos, schedule, random thought and anything you want to write down. This particular app has been around for a long time. However it is still in the advance.
This app may be old but it is still keeping up with the new ones. Evernote allows you to organize all documents into a notebook. This will allow you to label management easily. You can also add tags. The addition of tags will make it easier for you search whatever need.
The app syncs effortlessly across multiple devices. All the features come with the free version. However, if you purchase the premium version for $5 a month, you will have access to link your Evernote account with a third – party. It also has better sharing options.
14. Sleep as Android
You don't need to use a fitness tracker to monitor your sleep patterns. You can use your phone and the sleep as Android app instead. Once placed in a bed, the app can monitor movements as well as noise to work out how much shut-eye you bank.
The free version is the basic there. To become a premium member, you will upgrade with a once in a lifetime fee. With this you will have access to lots if useful extras.
Extras include alarm that wakes you up with basis laid on your sleep cycle. It is also ad-free. It offers an amazing experience in the app.
READ ALSO: 12 essential apps for any Android phone
Conclusion
With the right applications, Android phones can do anything. Their potentials are limitless. That is why today we decided to bring to you the best applications that you may or have not heard from. These applications are the best you can find in their categories. They are created to suit your needs in a smartphone. While most have a free version, it is best to upgrade to the premium version to enjoy all the benefits of these applications.