For every external hard drive, there comes a challenge with a PC. It is hard to imagine a worse scenario than realizing that your PC is short on space. Which means you can't store new files. External hard drives will get you out of this problem.
Digital storage like everything else in the technology world is undergoing changes. Thus, internal storage is becoming bigger, cloud storage is also getting easier, and USB drives are becoming more popular than they were years ago.
However, all these do not mean that the value of a quality external drive should be overlooked.
In all honesty, they are the best way to go sometimes. They are a good back option too which will reduce the risk of losing important documents and files, thereby keeping your data protected.
When trying to purchase an external hard drive, you will need one that is fast, user-friendly, and not excessively pricey.
However, buying a top quality external hard drive is not the easiest thing to do. For example, you have to choose between a hard drive and a solid – state drive.
These two comes with their merits and disadvantages. Then you should consider format, connectivity and protective features.
READ ALSO: 10 Perfect laptops for professionals
To make it easier for you to choose your next external hard drive, we have come up with a comprehensive list.
This includes the most compact, affordable, fast and durable hard drive available.
Adata SE800
Here is the toughest external hard drive in the market currently. Therefore, if you are looking for an external hard drive that is super durable, with great speed, you have no need to look further.
Adata's newest external hard drive, SE800 is your best option.
It comes with a read and write speed of about 1,000 Megabits per second. No mater the model of it you are using – there are two models, the 512GB and the 1TB.
It uses the USB -C- port for connection.
It also supports the USB 3.2. This drive features a durable enclosure complemented by a hairline brushed surface that can be blue or black.
It also resists dust completely and be in water of at least six feet with no problems.
However you have to cover the USB port completely. It cost $80 on Amazon which is a great deal when you consider the quality of the external hard drive.
Samsung T5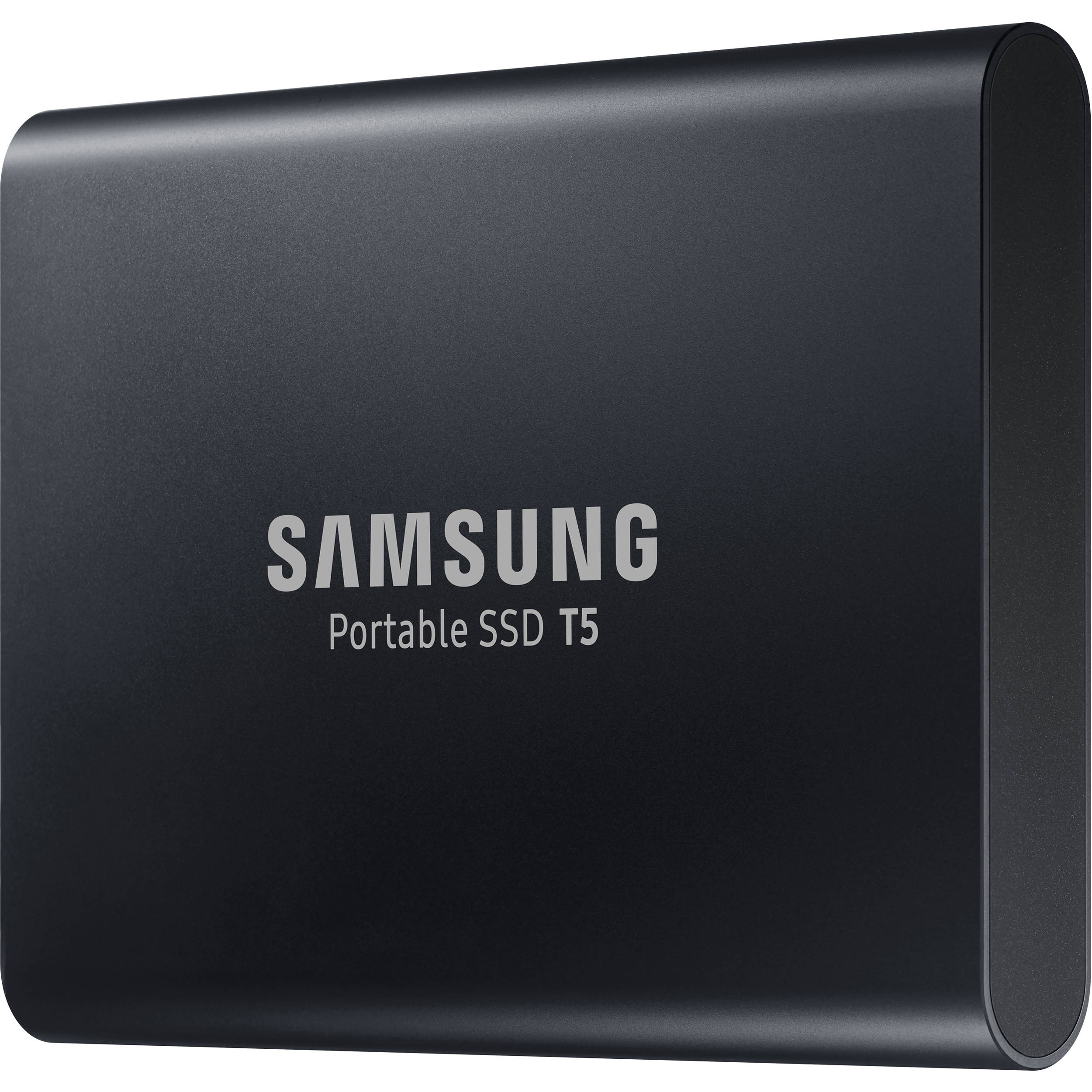 For now, this is the overall best external hard drive on this list. Getting its inspiration from the predecessor, this hard drive is compact, cheap, and has incredible speed storage.
These qualities make this drive a top – quality portable storage solution.
Using the latest technology of Samsung 3D V – NAND, it has approximately 2TB of space for storing files.
However, there are a variety of storage spaces depending on the cost. It has maintained the physical characteristics of its predecessor (T3).
However, the company claims that the T5 can survive a drop as high as six feet with no difficulty. Although we don't encourage you to do this.
With qualities like speed, compact size, and hidden features like the encryption software, there is hardly any external hard drive out there that can compete with this one.
Although expensive when compared to others who share the same storage space, it is less expensive than it was few years back. For those who can, this is the best external hard drive out there.
Among the top quality external hard drive on this list, it is on top of the pile. You can get it for $170 from Amazon, the same price from the office Depot. We told you it was not cheap.
However, there are few things a user won't appreciate about this drive. They include
Outdated aesthetic
Smaller storage space than most in the same price range.
ADATA SD700 Solid -State
Most hard drives only talk about reliability and durability in mechanical operation. However, ADATA' SD700 Solid – State drives gives you much more protection.
It uses a 3D NAND technology to give you loads of space in a small size which fits into your hands and pocket easily.
It has a wild look with w rubber bumper, especially on the yellow model.
However, the key engineering set up in this drive is the water and dust resistance including shock protection added to prevent damage from bad drops.
With a storage space of 1TB which may not be sufficient for those who want to store heavy assortment of multimedia files.
Hence, the reason it is more suited to those who work in the field or those who just want an extra layer of protection for their files.
However, the speed of this external hard drive has no complaints.
The company claims a speed of 440 Megabits per second to read and write. This is about 4x the speed of convectional hard drives.
The use of USB 3.1 for connection means even more speed. It also provides power over the same cable.
Although this hard drive comes with a three – year warranty, however the way this drive is made means you won't need this warranty.
Hence, the reason it is considered in our top quality external hard drive.
You can get this drive for $81 on Amazon. Hence the price is a great deal. The only thing you may not like about this drive is its low capacity.
Toshiba Canvio Advance 3TB
With a size similar to that of a deck of cards, this hard drive gives you a 500GB , 1TB, 2TB, and 3TB models.
This gives you options to buy the one that is most suitable to your needs. It uses both the speedy USB 3.0 and the old 2.0.
It also comes with an internal shock sensor to ensure data is not corrupted if the drive is shaken during use.
READ ALSO: Things to look out for in a laptop
Buyers are happy with the small size, quick transfer speed and cool running temperature. You can get this top quality external hard drive for $179 on Amazon.
The only thing a user may not like about this product is that most reformat is for Mac Os.
Western digital elements 10TB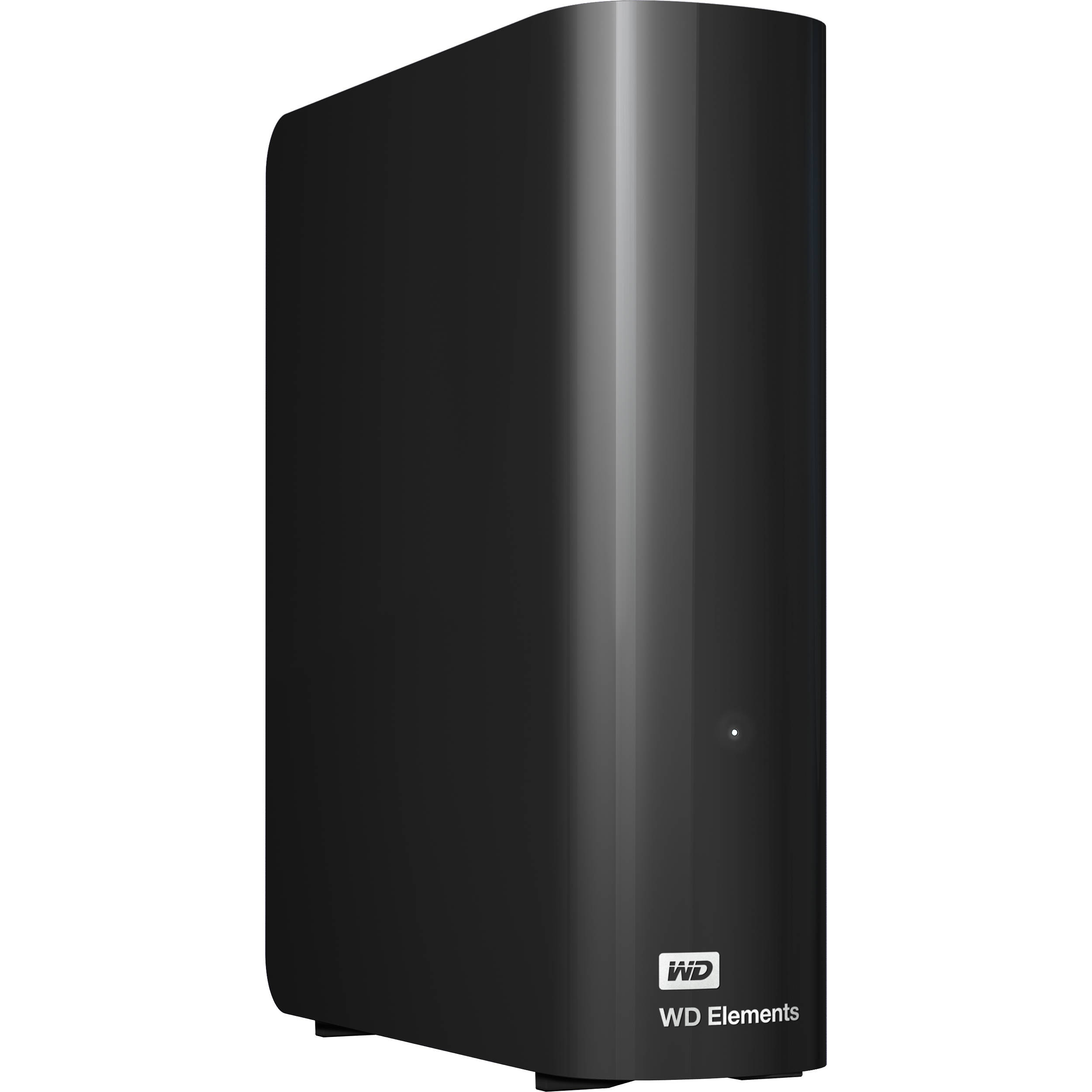 For all your files including gaming ones, a 2TB hard drive is what you need. However, it may still be too small for you if you are a heavy user. Especially for those who have lots of 4k videos.
That is why top quality external hard drive like this one is very important.
Although it cost over $150 which is a great price by the way, it represents a great value in the aspect of additional storage.
One thing you may not like though – it is bulky. However, this is understandable because a larger interior space allows heat to disperse faster.
It also comes with USB 3.0 for faster transfer and a 12V direct current power port.
There are not much auxiliary features in this drive which is good news for those who want a simple plug-and – play device.
The drive has a LED bulb in front which will let you know that the drive is working as it supposed to. It also works with the USB 2.0 however don't expect the same speed of transfer.
All in all, this drive is a top quality external hard drive and you should get it.
Silicon Power 1TB A60
This hard drive can be seen in 1,2,5 TB versions. It offers a tough, drop – proof exterior and it is also shockproof with water resistant. Also, it is the most durable external hard drive on our list.
In addition, it also comes with a textured casing which is scratch as well as slip – proof as a result of its silicon bumper around its sides.
You will find that this hard drive writes fast thanks to its USB 3.0 cable.
This cable is compatible with Mac and PC devices as a result of its FAT32 file system. The thing you may find undesirable with this drive is its bulkiness.
You can get this drive for $42 on this list, making it one of the cheapest top quality external hard drives you can find.
Western digital Black P10
One of the most popular names in the storage business, Western Digital owned Black line is back with another gaming – centric hard drive that offers support exquisitely.
The Western Digital Black P10 Game Drive gives reliable performance in a chassis whose outward appearance is highly impressive.
The rugged exterior alongside industrial screws that gives the drive an amazing look. It is great for travel so you don't have to worry lending to a friend.
A standard hard drive in a 2.5 – inch enclosure, often you can get this drive in a 2TB, however you should stretch it to 5TB if you are a heavy gamer.
You will get a read speed of over 130MB per second. Although it is not as fast as some in this list, it is enough to allow your games load on time.
Talking about consoles, western digital offers something similar to X-box branded variety. The only thing you may not like about this drive is its price. The drive cost $126 on Amazon.
Seagate Backup Plus Hub 6TB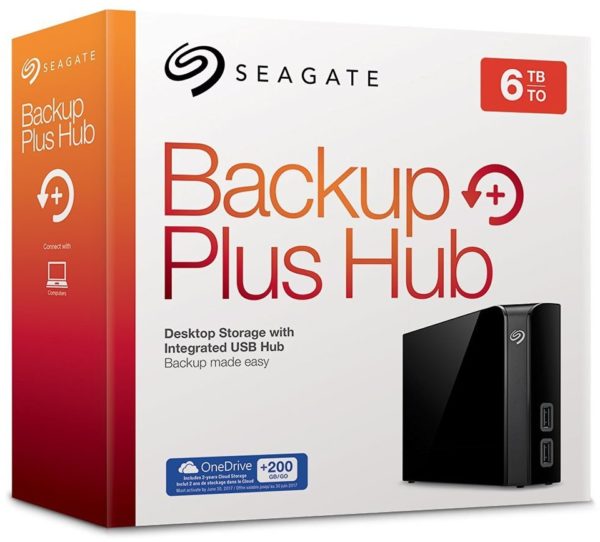 For those who are not on a budget, we suggest you take closer look at the Seagate Backup Plus Hub. It comes with SMR (Shingled Magnetic Recording) drives.
The advantage here is that more memory bits are allowed without reducing the size of the bits.
There are different versions of this drive. They include 3TB, 4TB, 6TB and 8TB models. This device is incredibly fast and flexible. Few things you may not like about this hard drive include
You have to reformat for Mac Os
You may get interrupted connections a few times.
All this notwithstanding, this hard drive is a top quality external hard drive no matter what you need it for. It cost about $125 on Amazon. Which is a fair price when you consider the space it provides.
LaCie 2TB Thunderbolt USB – C portable Hard drive
For those who are looking for a hard drive that is Mac friendly, which is durable. Then LaCie Rugged Thunderbolt USB-C- portable hard drive. It comes with a distinctive rubber bumper and brushed aluminum chassis. There is a drop resistance of up to 5 feet.
And there is a crush resistance up to 1 – ton car as well as dust resistance. While, there is no need to worry about losing your cable because it comes with multiple cables.
This includes USB -C-, USB -C- Thunderbolt, Thunderbolt, USB 3.0. It is also available in 2, 3, 4, and 5TB versions.
READ ALSO: How technology is shaping the world
The cables are fast as well with a speed up to 510MB per second and around 130MV per second with the HDD version. The cost of this external hard drive is around $153.
Which is a bit pricey; however, there are things you may not like about this drive. These include
Easy disconnection
It is expensive
Although with all these limitations, this external hard drive is a great choice.
Things you should consider when buying an external hard drive
Since you have gone through our list of top quality external hard drive, we suggest that you take note of certain things before making a choice of which hard drive to purchase.
You also have to decide between a gigabyte (GB) or a terabyte (TB). Often, an MP3 file is around 4MB, hence 1GB can store about 280 songs.
On the other hand, one HD movie file consumes about 3GB. Therefore, 1TB can store 280 movies or more. This is why we have brought a list of things to consider by you.
Some things can affect the performance of a hard drive aside what kind of hard drive it is. These things affects hard disk drive more than a Solid-State drive.
However, there are still things that can affect the Solid-State drives. So you should pay attention to them as well
Before going out to purchase a hard drive, you should decide in the type of hard drive you want. They are two main types. Although their function is similar, they store files in a different way.
The first one is the Hard drives (HDD). For those who want a storage device, traditionally you should go for a hard disk drive.
They have been around for a long time, hence they are cheaper.
However, the disadvantages include slower speed than the Solid-State drives. Their moving parts are likely to break than the Solid-State drives too.
The second kind is the Solid-State drives. These types of drives don't store files on electromagnetic disk. They use what is called a flash storage.
It is the same with the type used in smartphones, Computer RAM. The advantage is that they are faster than the hard drives, give better overall performance.
READ ALSO: The best external hard drives for 2020
However, their downside is price. They are expensive, much more than the hard drives.
Conclusion
Top quality external hard drive is crucial to the safety of your files. Computers are vulnerable to attacks from viruses and hackers.
So you need a back up option for your files. This is what external hard drive drives provide.
In our list, we have provided the best quality external hard drives you can find in the market right now.
With emphases on performance, price, and storage space, our list is a comprehensive one.