Laptops are everywhere you turn. They are useful too. However, there are things to look out for in a laptop. It is almost impossible to work in an organization or as a start up without a laptop.
Making up your mind on which laptop to buy is not an easy task no matter your budget, there are so many variables to consider and so many laptops to pick from. The fact is that no laptop has it all; there are always one or two things that make one laptop to be attractive for purchase.
READ ALSO: How mobile phones have evolved and what the future holds
Whether you are a fan of windows, Mac, or want to try out a new thing, you should know the things to look out for before you buy a laptop. For windows, and Mac come with a wide variety of models to suit different needs. Hence, you can find the model that meets your needs best.
Since we want to open your mind to different possibilities, we can say Chromebooks are worth your consideration as well. However, there are more to a laptop than just operating system. Therefore, the reason we came up with a list of things you should know before you buy a laptop. These things are absolutely necessary.
Size
When you are thinking of laptops, the size is important.This is highly dependent on what you want to use the laptop for. You need to pick a laptop with size that is suitable to your needs.
When it comes to size, it is different from RAM or ROM or operating system. The difference here is that you can't upgrade it afterwards. Therefore, whatever size you end up buying stays with you permanently.
When it comes to sizes, laptops usually start from 11.6 inches and goes up to 17.3 inches. Several brands and OEMS like HP, Dell, Asus and Acer often offer three different display sizes to their customers. These sizes are 13 inch, 15 inch, and 17 inches. However, it shouldn't surprise you if you find size outside the ones we mentioned above, such as 11.6, 12.5 and 14 inches.
For those whose main concern is portability, you may want to go for a small size laptop. They are usually lighter and thinner. Go for laptops with screen size between 12.5 inches and 13.3 inches with weight approximately 1.5 kg.
However, keep in mind that smaller size laptops don't support the latest CPU system like Intel Core i7 as well as high graphics you will find in the 15.6 inch models. Often, you will get a less – robust availability of ports.
Therefore, if you want to perform a task that needs larger display and high graphics power, you need a larger screen. The vital thing here to think about is that you should consider what you want the laptop to do. It is not a case of one size fit all. Some buyers need something lighter and portable.
On the other hand, others want discreet graphics to carry out things like video editing, gaming. However, if you need long battery life, optical drive then you need something bigger.
Quality of keyboard
For those who engage in long typing sessions, you will need a laptop that comes with a comfortable keyboard. It will be difficult to work with a laptop that its keyboard packs in every key because it will lead to poor user experience when searching for particular keys like arrow or delete keys.
Therefore, you want a keyboard that comes with a comfortable layout alongside full-size keys and some space around the arrow keys. The keys need to have enough travel on the down stroke and quick response when you let them go. You also need a laptop with a backlit so you can type in dark environment.
CPU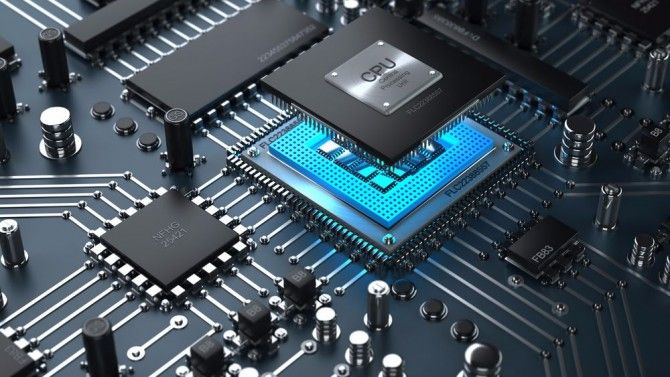 The power of your CPU determines what kind of performance you will get from your laptop. You need to look at the power of the CPU within the laptop. That is why it I difficult to get past the Intel Core CPU when you are looking to buy a laptop.
Currently, Intel Core processor gives the best performance when you consider multitasking and multimedia activities. Core i3 based laptops are meant for people who want the very best of performance from their system. That is why they are called entry-level systems.
However, the Core i7 systems have a major issue that may deter some people from buying them – the heat coming from the base of the system. It is most felt when the laptop is actually in your lap for an extended period of time. Some systems have added the Intel i9 Core processor.
Systems with this new processor are more powerful than laptops running on the previous i7 processor. They are perfect and as good as any desktop out there. However, they are not cheap. Their prices are higher than that of the i7, i3, and i5 Core processor.
For those who need a laptop for gaming purpose, some vendors offer laptops and Notebooks with a CPU ran on AMD made Ryzen Mobile processor. They are often combined with AMD created Vega graphics chipset. They are more suited to gaming than the Intel onboard graphics.
Windows, Mac, or something different?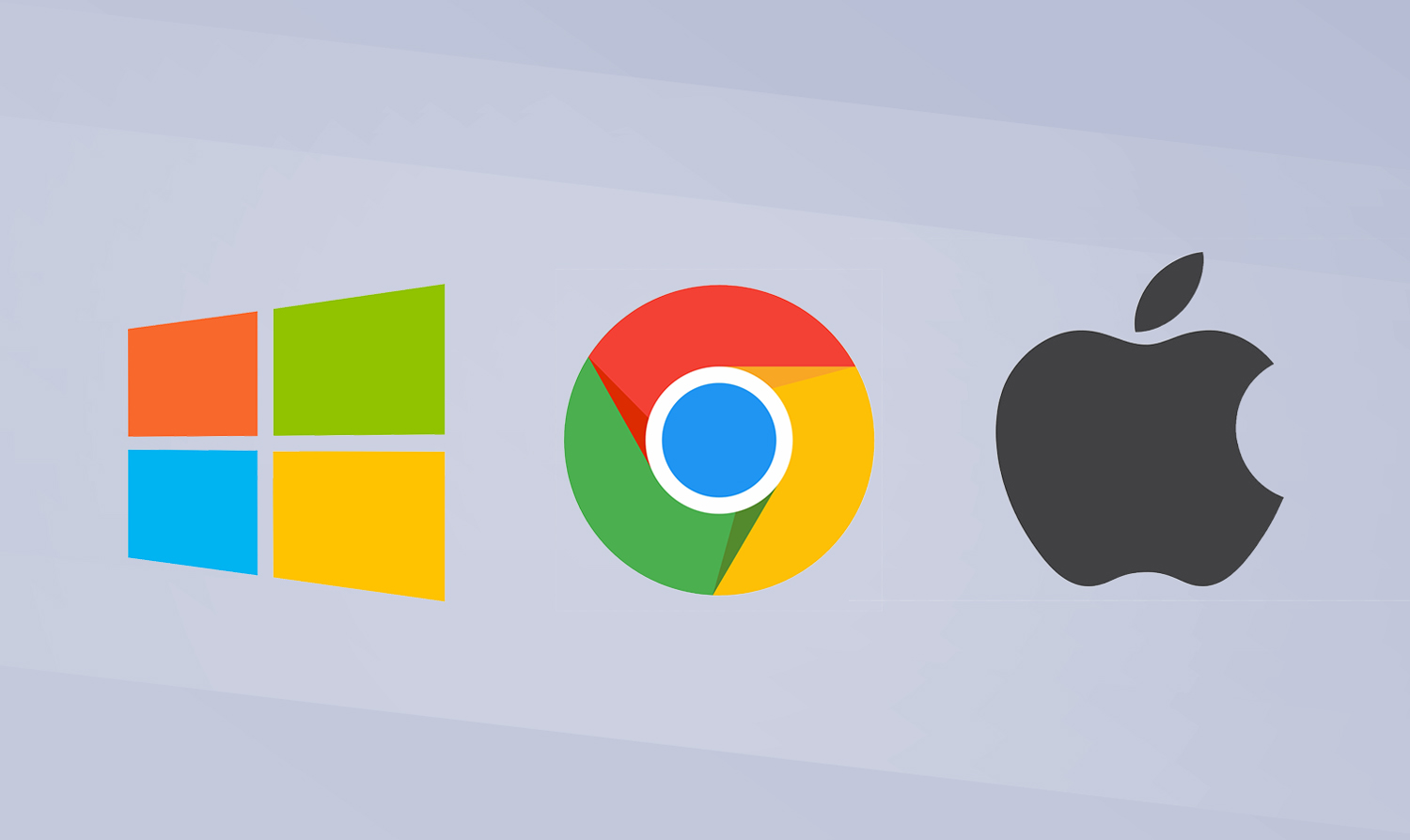 This is a vital point to look at when it comes to buying a laptop. You need to decide which operating system you want your system to run. Ordinarily, this debate was a two-way case between Microsoft Windows, and Apple's Macos. However, a new participant has joined the debate – Google Chrome Os. These forms of laptops are usually cheaper than the other two.
Although they share similar hardware and features, there are lots of differences between these three. To help you make up your mind about laptop purchase, we have decided to look at the differences between these operating systems. You should look out for these differences when you want to buy a laptop.
There are lots of laptops which mean they are diverse. Lots of manufacturers produce laptops with price and quality, performance vary. Most produce laptops to suit a particular purpose. For example, some laptops are perfect for gaming while some are excellent for business.
Laptops which run on windows are easier to manage as they tend to be more open-minded than Macos. They also get regular updates. It is easier to get software for windows. Furthermore, Windows is the standard used in game development and other programs.
It is easy to find a laptop with a window operating system. They come in various sizes. You can find a standard laptop with a keyboard mouse and a clamshell design easily. Their prices are a bit lower than the Apple MacBook.
Even, the touch screen types and detachable tablet keyboard ones. Most windows laptops have touchscreens with them, which is not often seen in Apple MacBook except the touch bar.
We all know Apple protects its brand jealously. This is why they release products to the public in deliberate repetition. All Apple products maintain their own standard, rather than follow other manufacturers who can produce a PC with unique features. Hence the reason MacOs is user- friendly.
The thing about Apple is that you know what to expect from them it doesn't matter which MacBook you end up buying. One of the selling point of Mac is the quality design it comes with. It is created to look and feel elegant as well.
This includes their operating system. MacOs is straight forward. They also come preinstalled with a suit of proper software. Each application contained inside suits a particular task. For example, there are apps for video editing, and for music.
Macs make use of fast hardware like the windows. Therefore those who want a strong computer but don't have much knowledge of hardware can put their minds at rest because Mac is equal to their everyday use.
The chrome OS is a different from the windows and Macs. It is made for Chromebook laptop. It function is based on Google's Chrome browser.
What this means is that it can't run applications that can run on windows and Mac. It is suitable for those who need laptops for reading emails, watching Netflix. It is not good for those who want full functionality that comes with using a desktop.
Chrome OS is not as capable as the windows and Macs, but it is budget-friendly. Therefore, you can save a lot to purchase this laptop.
RAM
In the days gone by, you won't need more than 4GB of RAM to enjoy your system sufficiently. Nowadays, you will need as much as 8GB minimum to get the best out of your system. For power users, a 16GB is your best bet.
For those heavy gamers, you need to go higher. A 32GB for you will be the best experience.
READ ALSO: 10 Perfect laptops for professionals
The fact is that more RAM allows for a higher number of applications to run on your system. It also makes more data accessible by the system. This is vital for those who use their laptop for photo editing and video content.
Build quality
Irrespective of how careful you are, some laptops will get dropped and thrown out by the demands of everyday use. To avoid this scenario, modern laptops are built to withstand the pressure of the elements.
There are some built for educational surroundings. These laptops often come with military-grade certifications.
Some others are made to survive liquid spills which mean they can be wiped clean. Hence, it is worthy to look at how much test laptop was put through or any sort of certification that will give you the confidence to make use of the laptop.
Screen
Normally, you will spend long periods of time looking at the screen of your system. Hence, you need a system with a screen that is comfortable to work with as well as look at. The first question here is what kind of screen do you want to go with?
Do you want a touch screen laptop or conventional laptops? Nowadays, it is easy to find a touchscreen laptop. However, they can become glossy which is sometimes not desirable.
Glossy screen causes reflection which is uncomfortable for the eyes. This is particularly bad during gaming, editing photos or videos. Therefore, you should not go for a touchscreen laptop without thinking about all these disadvantages first.
Additionally, when we talk about screen, we also include the resolution. For those who desire space to line up windows, so they can keep things in view. You best bet is 1920×1080 pixel (full HD).
Again we must point out that the screen you select must be in line with what you hope to use the laptop for. For example, photographers, and video editors need a superior screen for better colour accuracy. They also need good screen for wider color gamut.
Gamers also need to look at the refresh rate of the laptop. The benefits of a fast refresh rate provide an advantage in online games which is becoming more popular by the day. In games, it provides smoother and more responsive play.
Battery
Similar to smartphones, you can't think about buying a laptop without looking at the battery life. However, you should know that the battery life quoted by the manufacturers is never the reality on ground most times.
There are several factors that contribute to battery life. Things like screen brightness, screen resolution, quantity of applications running in the laptop which are often in the background, and connection to external network. In addition to all these is the operating system.
The kind of operating system is the reason laptops running on Chrome OS often have superior battery life than those on Windows 10.
Therefore to be actually sure of the battery life of the laptop, you should look at the rating in watt-hours. Those with larger numbers stay longer than, which means longer hours without charging. One thing though is that your battery depends on how you use the system.
For example, those who play lots of games need to process lots of videos online as well as stream them, and those who transfer large files via wireless network shouldn't expect their battery to last long.
Conclusion
Nowadays, it is easy to get a laptop right from online stores, supermarkets and almost anywhere. However, before going to get a laptop you should look at out for certain things. We want to help you make the right choice when it comes to buying a new laptop.
READ ALSO: 11 common laptop-buying mistakes you can easily avoid
Hence, the reason we took our time to discuss what we believe you should think about before going to purchase a laptop. These are not all you should look out for, however we spoke of the vital ones. Goodluck!