Phones have become indispensable to our lives. Hence the reason people are always trying to purchase a new phone all the time. However, there are things you should consider before buying a new phone.
There is almost no one in the world right now that doesn't own at least a phone. The fact is phones in general are more than a tool for calls and texts. They have become a tool that can help us run our lives daily and make it easier too.
There are so many companies and so many phones available right now that is almost impossible to make a choice on the one you want to purchase. Most of these companies have launched phones that are similar in functions and size.
However, we have gone out of our way to help with list of things you should consider before you purchase a new phone. These things will make it easier for you to get good value for your money.
Mobile carriers and plans affordability
Getting a phone is not as difficult as using a phone. The reason is that there are a large number of phones available for you to choose from. However, before you take out your credit card to pay for a new device, you should consider the price for cell phone plans.
Carriers like AT&T, Verizon, Sprint all offer various mobile plans and prices. It is in your best interest to know the cost of mobile plans offered by each carrier so you can pick the one that suit you best.
It is essential to know the cost of these plans because these carriers provide complete package to their customers.
This package includes data, call, and SMS. Having proper knowledge of how affordable the plan of each carrier is will go a long way to forming your decision to change or stay with the same carrier.
READ ALSO: Redmi Note 9 pro full phone specifications
However, choosing a carrier is not so simple. One thing you should know is that there is something for everyone. Which means no matter the carrier you chose to stick with, you will get to enjoy at least one advantage.
Screen size and display
Most of us use our phones to read news items. Some use their phones to write a blog post, article, and watch movies. For you to carry out these actions, you need a phone that is equipped with at least a 5.5 inch display.
This is the adequate screen size that won't put a strain on your eyes when viewing news contents, writing an article or blog post as well as watching a movie or TV show.
On the other hand, those who only need their phones for social media activities can go for a smaller screen size. However, they will need a screen that is highly responsive since they will be doing a lot of typing on it.
When we talk about display, we are talking about two types. Phones have the LCD, and the AMOLED. There is only one major difference between these two and that is in their projection of light. LCD screen are often brighter and display contents of the phone better when under direct sunlight.
AMOLED display on the other hand provides sharper contrast and offer more saturated colours. The advantage of this type of display is that in the dark you will appreciate the display better.
However, advancement in technology has blurred this advantage and it almost doesn't exist anymore. Additionally, HD, HD+ resolution for image display are impeccable.
Operating system
We are sure you are reading this article because you want to purchase a new phone. For those who want to purchase an Android phone, you should be aware that Android phones exist in different versions, even versions of versions of the goggle software.
Hence, before going to get an Android phone you should have adequate knowledge of the latest version of the software available. Also, try to know the differences between each version at least the latest two.
For example, know the difference between Android 9 operating system and Android 10.
To make it easier to remember their names, Google has a name for each version of their operating system.
For example Android 9 is called pie. Android 7 is called Nougat, Android 4.4 is called KitKat. The latest version is Android 10. It is best for you not to buy an outdated Android version like 7, or 6.
The reason is that outdated version doesn't have the latest Android features. Therefore they won't function in a way you will appreciate.
Processors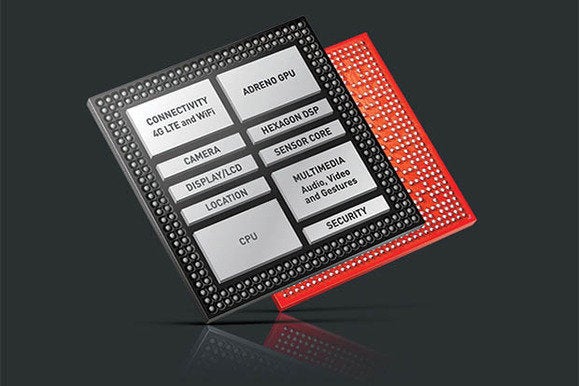 The processors of your phone control the overall performance. In some cases, the performance of the processor limits the ability of the software to function in the way you like. Hence, most buyers go for Qualcomm and Mediatek.
However the Kirin processor launched by Huawei has been meeting users expectations so far. It is important to remember that for any processor to perform optimally, the quantity of RAM available matters.
Although, processors are crucial as the RAM makes it possible for the processor to work the way we want it to. Hence, when trying to purchase a phone, consider the processor and the RAM together.
Storage Space
When shopping for your next phone. You should check the RAM and internal storage. Don't just believe what is written at the back of the phone.
Look at the actual space the default apps are consuming. Although you can always get a microSD card, a large internal memory remains your best option. The reason is that microSD card can easily get damaged. That means all your files will be corrupted.
Also, don't be naïve and chose a phone because of the internal storage space or promises. Check out the actual amount of space available for you to store your file. For those who make use of their phones for saving lots of videos, music and heavy applications, you need as much as 256GB internal storage.
On the other hand, those who don't store that much will be okay with a 32GB internal space. Furthermore, you can use the cloud storage to store file. It will your phone more space. We suggest that you should go for at least a phone of 4GB of RAM space and 64 GB of internal space.
Battery life
The longevity of the battery is very important. Battery life is among the first thing you should know before buying a phone. Low battery life limits your phone usage.
Most of us purchase a phone for entertainment and educational purposes. Sometimes we even use our phones to perform tasks in the office. Without having a phone with good battery life, it will be impossible for your phone to perform optimally.
On the average, you should consider a battery of 4,000 mAh at least. With this size of battery, your phone will perform at an average capacity. You will be able to use it for at least five hours without charging.
The thing is you will want a phone that you don't have to charge every now and then. Especially for those in developing countries where the power supply is not stable. It will be an uphill task to find a way to charge your phone regularly.
READ ALSO: How to preserve the battery life of your smartphone
Moreover, regular charging will weaken the battery faster. The reason is that your phone battery will degrade after a certain number of charge cycles. Most experts say 400. That means the more you charge, the quicker it will get to that number of charge cycle. A charge cycle is completed every time your phone gets to 100%.
Camera display
Lots of phone makers right now pay great attention to the quality of the camera in their products. This is great news for users. The number of megapixels, optical stability, special effects, and selfie feature.
These additions have made phones the new digital camera. However, you should not depend on the numbers written on the written on the phone pack. The megapixels don't tell the full story.
You should be aware of the lens quality, and pixel size. You should consider checking the online reviews from buyers before purchasing the phone. Better still, consider starting the camera app and check the brightness of each shot you take when you visit the store.
Good value for money
Although this is coming deep into this article, it should be the first thing that should come to your mind. If you have a limited budget, price is a major factor. What do you plan to spend on your next phone purchase?
This is a very important question because it will determine how much you are willing to pay for a new phone. With the way the pandemic has affected global economy, it is not worth you spending all your salary on new phone. The choice is entirely yours.
You should be aware that when it comes to phones that one will represent better value for money more than the other. That is why you should consider each feature based on a scale of preference. What feature is the deal breaker for you? This should form your choice.
Your needs
When you want to purchase a new phone, you should make sure that it meets your needs. Hence, you should get your priorities first. The modern phone can be described as a computer. It a pocket computer that is portable and allows you to perform various task.
The task here ranges from personal to professional. It ensures that you remain connected to the world around you. Your phone should suit your personality. For those who only need a phone for social media activities, you don't need to spend heavily or look for a sophisticated phone with large RAM and internal storage.
On the contrary, those who are heavy gamers, professional who use their phones for their job as well as online bloggers who make their posts through their phones will need a phone that comes with large internal storage, huge RAM as well as quick processor.
People in this category will probably spend more on a new phone than those in the previous category.
Design and function
When you are about to purchase a new phone, personal taste is a major decision maker. This applies to software and hardware of the phone, or outward appearance. On one hand, some people will want a phone with a rounded line and a curved design.
Others may like a phone with straight lines and sharp edges made of metal. We must tell ourselves the truth, right now phones are starting to have similar appearance. This similarity has made the choice available to buyers strongly influenced by marketing strategies and trends.
However, design is synonymous with functionality. For example, a metal body is stylish but it will stop you from making use of certain features. This feature includes micro SD card, and headphone jack. Hence, before buying a phone you should ensure that the device can be used by you comfortably.
Durability
Is there anyone out there who wants to go back to the shop every now and then to change a phone? We all want to get something that can last us a while. Hence, you should check the built quality of the phone you want to purchase.
The two types of phone build are metal and plastic. However, you may find some manufacturers have added glass – coating to their products. Although, these type of phones are few in the market. One major thing to look at is the environment where you are.
You should know the most suitable material for the phone you want to use. For example, if you work in industries where there are lots of contacts with metals, you should get a phone that won't easily get cracked.
Phone's age
Buying older phone models or refurbished phones can be tempting if you want to save some money. However, this may not be the best decision for you. If your phone is more than two or three years old, there is a chance that it won't get vital software updates as well as security patches.
Furthermore, the phone may not be able to run latest applications that may be essential to your needs. These applications may need higher processing memory. However, for those who want a phone for texts and call or reading emails, a refurbished or older phone model will do just fine.
READ ALSO: 7 Factors To Consider While Buying A Smartphone
Conclusion
Getting a phone has become a major priority. However, it is crucial that you know certain things before you step out to get a new phone.
These things have been discussed extensively in this article. We hope you read them thoroughly and try as much as possible to understand them. Also try to remember them when you go out to get a new phone.