Great camera resolution and high megapixels have become a major requirement for phone users. On making your phone camera better, most people now use their phones like digital cameras. Thus, how to improve the quality of your phone camera is what we are looking at in this article.
The demand for better camera in phones has risen in recent times. This has made manufacturers to pay attention to the resolution of their camera. Hence, the reason they are now producing phones with high megapixels.
The camera has changed the conventional way we take pictures. Gone are the days of using digital camera for photo shoot. One of the reasons for this displacement of digital camera is that mobile phones are easier to move around with, because they are portable.
Another reason is that digital cameras are more expensive than mobile phones. The shift in conventional method of photography has led to the creation of photo-sharing applications as well as photo – editing applications.
Phone cameras have come a long way from what they used to be. However, they are not perfect. You need to take certain steps or use certain tips to help your phone camera give you the kind of pictures you desire.
Many phone users rarely appreciate the capability of our phone cameras. All we look out for is the number of megapixels it has. What we don't is that by making little tweaks such as settings, change of angle and lighting in the addition to use of photo applications and tools, we can get picture that can rival that from a camera.
Steps to Make Your Phone Camera Better
In this article, we will talk about steps or tips you need to follow to improve the quality of your phone camera and turn it to a powerful photographic tool.
Get closer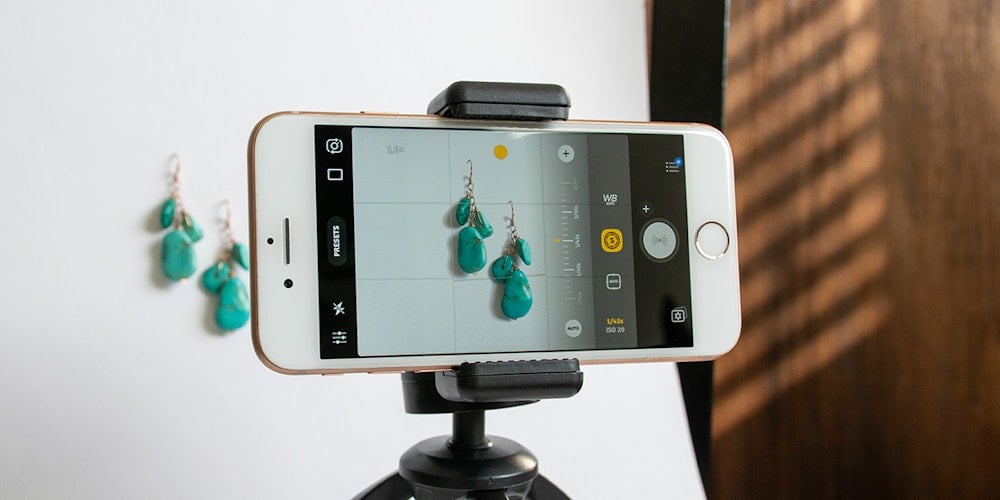 This is important. Don't just use the zoom option of the camera. Using zoom will mean losing a lot of detail. Going as close as possible to the subject will give you better resolution.
Offer you better angles, and of course more detail that will make anyone viewing the photo appreciate it more. The reason is that the quality of the photo will amazingly improve. Usually, with better resolution photos, you may have the problem of storage space.
READ ALSO: Top useful applications for your Android smartphone
All you need to do to get around this problem is to store your photos using external storage. Make use of cloud storage services or store them in your PC hard drive. A photo sharing can help you as well. Applications such as Dropbox, Picasa will easily transfer your photos from your phone to any external storage space you want through the internet.
Make use of gridlines
The use of gridlines assists in balancing your shot when taking a photo with your mobile. It represents one of the simplest and effective ways of getting higher quality photos from your mobile camera. Turn on gridlines will make lines appear on your screen based on the rule of thirds.
A composition principle which states a photo should be broken down into bits. The lines will both appear both horizontal and vertical on the screen. For the rule of thirds, if you line up your subject along the lines or at an intersection your shot will become more balanced and better looking on the eye.
This is vital when making use of a smartphone since there is no optical viewfinder. To activate this gridlines on an iPhone, do follow these steps:
Navigate to settings
Select photos & camera
Select grid and turn it on.
Open the camera application
Navigate to settings
Scroll down and turn on the gridlines.
Get rid of filters
Filters are cool once upon a time. However these days they have become gimmick. Instead of using the same pre-set filters made use of by lots of people around the world.
Go for editing. Make use of applications like SnapSeed, Photoshop express, and iPhoto found in iPhones are great for editing photos without affecting the integrity of the photo shoot.
Abandon the flash
For those who want to take good pictures with their phones, don't use the flash ever. The light used is a small LED and combined with the fact that it's not even an inch away from the lens. It makes photos blurry by lighting the subjects abnormally.
When you want to take photos in the dark, the best thing for you to do is to get another source of light. Your source of alternative it is best for you to wait for the opportunity or work with the environment.
However, natural light is better than artificial. Therefore, practice good time management skills so you can shoot photos when it is daylight.
Understand your phone settings
It is vital to not rely on your default phone auto mode of the camera. You should tap on where you want the phone focus to be. It will give you sharper focus on the subject.
However, you can make the overall quality of your images by changing the other aspect of the image. It is a fact that different phones have different settings. Most phones should be able to let you have control over the focus, exposure and white balance.
It is important to know that some camera don't allow both exposure and focus together. So it depends on where you focus, you may need to alter the lighting of your photo. Talking about white balance, there are four settings to pick from. It is vital to match them according to the environment you are taking the photo from.
For example, cloudy and daylight settings are more suitable for outdoor photo shoots. Florescent and incandescent settings are for indoor shoots. However, you can mix them to create different moods.
Lens are important
You shoot all your photos through lenses. That is why they are vital to the photo shooting process. When you store your phone in your pocket or bags.
Your lenses are going to get dirty through dust. You need to give the lenses a wipe every now or then to clear any fingerprint stains. You may be surprised with what you will see when you clean the lenses.
READ ALSO: Why 5G is superior
To get more out of your phone lenses camera, attempt to attach lenses. They will give you special effects like macro or fish-eye shots. There are applications that will make your lenses better. For example, there are photojojo, INK361 and Brando among others. These applications work on both Android and iPhone.
Use third – party camera applications
As earlier stated, your phone camera has limited functions. That is why you should consider using a third – party camera application to get over the limitations. Applications like Camera+ for iOS phones, and Procapture Free for Android users which comes with additional features in addition to the normal phone settings.
Other applications come with more specialized functions like slow shutter can for iOS, night can for both iOS and Android. A lot of these third-party apps get regular updates with new features, filters, and options as well. This is better than getting a new phone for the sake of better camera.
Use the light
One major problem with shooting a photo indoor is the absence of natural lights. The right amount of light can make food look better than what it really is, facial expressions more cheerful and environments more beautiful.
As often as possible, attempt to take photos only under natural lighting. You can take these photos with more lights by going near windows or towards doors when taking photos indoors, or source of light like neon signs or street lamps.
Furthermore, remember where your source of light is coming from. The general rules on lighting are the same here as it is in conventional photography. Try to avoid back lights when taking photos of people except you want to go for a silhouette effect. Shooting subject with side light, it will capture the texture and depth.
Make use of tripod and monopods
The phone camera stabilizing function can only do much if you have been frustrated by a blurred snap. You will love the clarity tripods and monopods bring.
Tripods are wonderful in shooting in slow shutter speeds. On the other hand, monopod is a single long staff that lets you take a shot from a distance away. It makes it perfect for selfies. One advantage of tripods is that they are small and portable like the slingshot which makes it easier to take with you.
There are some tripods that you can wrap around poles and bars to allow you shoot photos from difficult angles.
Make use of your phone on the side
We are all used to viewing content on the web horizontally, and not vertically. Content creators should aim to produce picture in a horizontal form. They often take up the entire screen and not a bit of slice.
Use the volume button
Putting your phone on its side comes with a benefit. You can make use of the volume up button as the shutter. This is an advantage because using the conventional shutter button will often throw your perfect picture off balance.
By putting the phone on its side and using the volume button as a shutter will allow you to make use of both hands. The benefit of this is that it will increase stability and stop your hands from shaking.
Try to shoot from difficult angles
Taking a photo from tight or strange angles can produce great and memorable pictures. The reason being it will give you another perspective, but it requires some creativity. Take your mind to bird's eye view.
It will enable you capture the shot in incredible way. Although to capture the shot, you need to position yourself above the subject. To pull this off, try taking pictures from rooftops, use of ladders can help as well.
Another great angle is reverse bird's eye. To pull this off, you need to lie on your back. Every great photo taker needs a signature shot or something to make their work easily recognizable and unique.
Hence, it is vital you pick a signature style to shoot your photos. Try an impossible angle for your shot today and you will be amazed at the improvement in your photos.
Use panorama and burst modes
A lot of mobile phones have panorama mode. If yours didn't come with it, you can get an app that has the capability of doing the same thing. For example, application like auto stitch panorama pro is available for Android users. For iOS you have photo synth. These apps alongside few others are good for taking landscape pictures as long as you have steady hands that can take a well stitched shot.
To shoot photos of moving objects, don't make use of panorama. Snapping photos of moving objects as well as people is hard because they won't keep still for you. In order not to miss out on the perfect moment, you should activate your phone camera burst mode.
READ ALSO: How to take better photos with your Android phone
The advantage of this move is that it will shoot multiple pictures at a time. This will make it easier to get at least one quality image for you to make use of. It is a good move if you want take photos of kids and pets.
Use frames, leading lines and scale
You can't go wrong with the use of frames, leading lines, and scale for taking photos. These are simply known as the use of composition rule. However, these are not the only composition rules to follow. However to experiment you can break this rule and make some changes to your lighting and angles once you have mastered the rule of composition.
Conclusion
Photo shoot like almost everything in life needs regular practice. Therefore you need to keep learning and practicing. Good photos are vital to creating good content online.
One thing we know is that although digital cameras are great, they are a bit expensive. Hence, you should try to take great pictures with your phone. The steps discussed here will help you improve the quality of your photos through your phone camera.