There is no doubt that technology has affected our lives in many ways. It has made things our ancestors never dreamt to be impossible to become possible. How technology is shaping the world that many of us use technology every day for one thing to another.
Technology is shaping the world in many ways.
Technology has maintained its idea of increasing human productivity and efficiency. Nowadays, its impact has taken productivity to a whole new level.
One aspect of boosting productivity is that it plays a vital role in business organization's initiatives. Furthermore, it plays a crucial role in employee recruitment. In addition to that is the impact on employee productivity, and loyalty.
Now, an employee's productivity is proof of the organization's digital prowess, and technological advancement.
That is why every year, approximately 2,500 or more global political leaders, businessmen and think-tanks converge on Davos, Switzerland for the yearly meeting to discuss the biggest issues affecting the world.
Four years ago, the theme of the event was the disruptive nature of technology.
READ ALSO: Acquiring Technical Skills: How and When
The fact is that technology has quickly changed major part of our lives. It is also true that technology is not about to step aside anytime soon.
In this article, we are looking at ways it has affected our lives both positively and negatively.
1. Inequality in distribution of wealth
Technology might be a blessing to our world. Especially, in the aspect of medicine, but it is a huge problem when it comes to financial and wealth distribution.
On the large scale, technology has made the world richer. However, it is wrong to think it is beneficial to everybody.
Admittedly, it is the opposite in fact. Technology has given the world economy a boost.
However, only a few have enjoyed and still enjoying this economic boost. The world top 1% hold 44% of total wealth globally, based on a study in 2009 carried out by Forbes.
This number rose to 48% in 2014 based on a research carried by the same body. This is all based on speculation.
The fact is that researcher and economic watchdogs believe that numbers are as high as 55% of the global wealth distribution. Basically, the world's wealth will be owned and controlled by 1% of the global population.
Therefore, 99% of the entire population will have to scrape for what is left. The biggest losers are the low-skilled workers.
Why? There are the ones who are most affected because they are the first ones to lose their jobs as a result of technology advancement.
Technology is automated. Therefore, expect it to take away opportunities from people who had them.
2. Education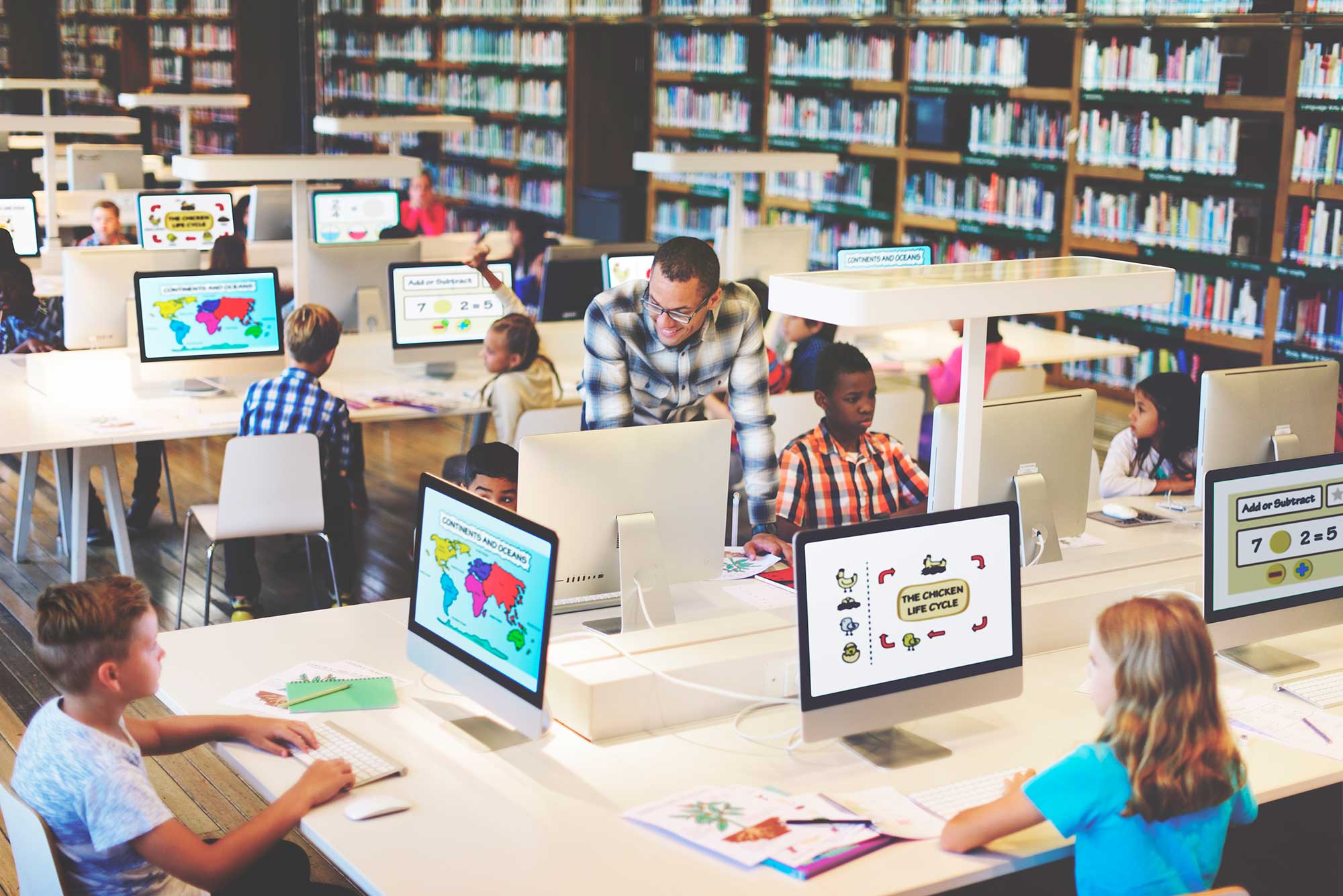 Technology has changed the way we educate ourselves. However, these changes are not always good.
Smartphone stores are filled with educational applications that enable students as well as teachers to acquire knowledge that was not available to them before now.
However, this has not translated to education performance.
For example, some reports emerged showing that increase in performance by students who make use of technology to carry out their school works.
However, the report suggested that only those who spent little amount of time on computers showed this positive performance.
On the other hand, students who spend so much time on computers showed a decline in performance.
Hence, technology can boost our education if we can learn how to use it for our benefit and avoid abuse.
3. Technology has helped us handle problems that was previously impossible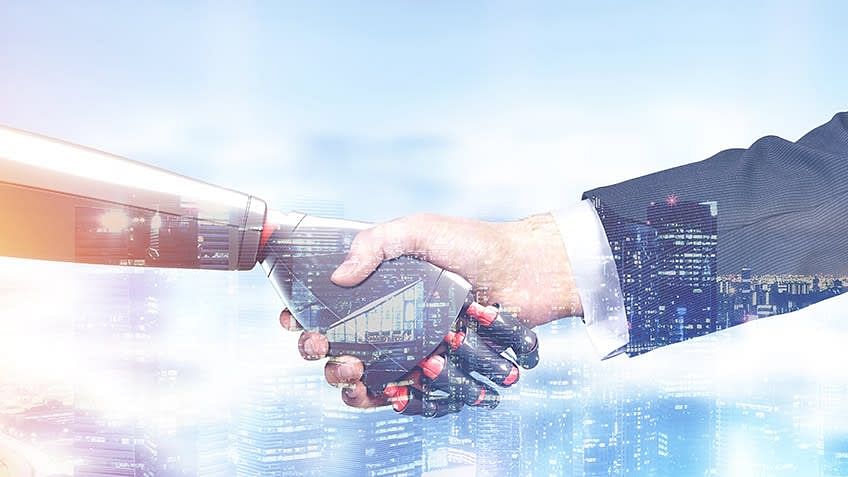 Before the coming of modern technology, certain diseases were impossible to treat.
For example, cholera was a death sentence before. It killed millions of children around the world. The same thing applies to HIV.
However, it has moved from being a certain death to a manageable disease within thirty years.
Although doctors and scientists have played a crucial role, they wouldn't have done much without advancement in technology.
More is expected however, from reports governments around the world a pouring huge investment in healthcare sector.
READ ALSO: Bitcoin – how to make investments wisely
These funds are expected to fund scientific research as well as build supercomputers that will handle tons of data so that better diagnosis and treatment will be available.
They will also make it easier for doctors to understand the human DNA and genetic make up and how to use it to get rid of diseases.
Furthermore, the world is currently battling the Convid-19 pandemic. Without technology, the death toll would have surpassed that of the Spanish flu that killed millions of people in Europe.
Therefore when it comes to healthcare, technology has been a force of good to us.
4. Technology can save the planet
According to a report released by the world economic forum in 2016 Global Risk Report, it ranks climate change as No.1 problem of our planet.
This makes a whole lot of sense because the World Bank has estimated that 150 million people may be living under extreme poverty by the year 2030.
Technology is the major reason this projections exist in the first place. While technology has brought revolution to the oil and gas industry, it has brought adverse effect on the environment.
Therefore, the only way the world can avert this disaster is through cheaper energy alternatives. Although, change is not always easy especially when it concerns a problem that is far into the future.
However, to avoid the worst effect of climate change, alternative energy must become cheap and reliable as the carbon-emitting ones and quickly as well.
5. Insecurity
Advancement in technology has created a new set of security issues across the world.
Take cybercrime which is one the rise for example. Before computers became common equipment in the hands of almost everyone, cybercrime was not something you hear everyday.
However, cybercrime has become a global concern. Countries are spending billions to fight cybercrime crime as well as cyber attacks. Another example of security concerns is economic espionage.
There have been accusations and counter-accusations between countries concerning economic espionage. This is something that was unheard of before the coming of technology.
According reports from Forbes magazine, cybercrime and economic espionage is the estimated to cost the world approximately $445 billion annually as of 2016.
This figure represents 1% of global income.
Currently, there is an ongoing fear that cyber attacks can trigger a global conflict similar to the back of the world war.
While cybercrime and economic espionage have the ability to cause real problems, let talk about the one that is causing a real problem already- terrorism.
Terrorism has become a worrisome development especially after the 2001 bombing of the world trade center in the United States. Technology has made it possible for terrorists to acquire weapons that previously were impossible to possess.
Groups like ISIS and Al-Qaeda now have unparalleled platform to spread their ideology of hate across the world through the use of social media groups and satellite images.
Furthermore, it has become so easy to obtain knowledge to build bombs and other destructive devices through the internet. Hence, technology has the ability to empower every one of us even the worst of us.
Additionally, technology has changed the phase of modern warfare. Ten year or more ago, the Pentagon had less than fifty drones, now it has over six thousand.
Reports estimate that China may have over forty thousand drones within the next three years.
The use of technology for defense and security has made it possible for governments to neglect other areas such as job creation and education.
Today defense budget by most countries are higher than budget allocated to be education, roads, and infrastructure.
6. The way we talk to each other
Technological advancement has made communication faster and convenient. It is amazing when you look back to what communication used to be like.
In the days of letter writing when you have to wait for days, sometime weeks before getting a response from the person you are communicating with.
Tools for communication represent one of the biggest advantages of technology.
In the days gone by, sending fax, searching for a wired telephone was the best way to communicate with someone remotely. Nowadays, communication has become efficient with so many options available to you.
The social media is readily available, you can send emails, text them, Skype is another option, and you can call them.
These new options can assist keep in touch with friends and loved ones more especially if you are far away from them.
In addition to social media applications, a new method of communication has emerged, Smart watches.
Although they are relatively new, Smartwatches have almost the same capabilities that smartphones have in a convenient touch -screen.
With Smartwatches, you can get notifications, keep a track on your activities, set alarms to remind you of important events, and make calls as well as text s.
In addition, you can communicate with emergency responders through a smartwatch. For example, Apple included fall detection in their smartwatch series 4. The aim of this innovation is to help you alert emergency services.
7. Technology changed our financial dealings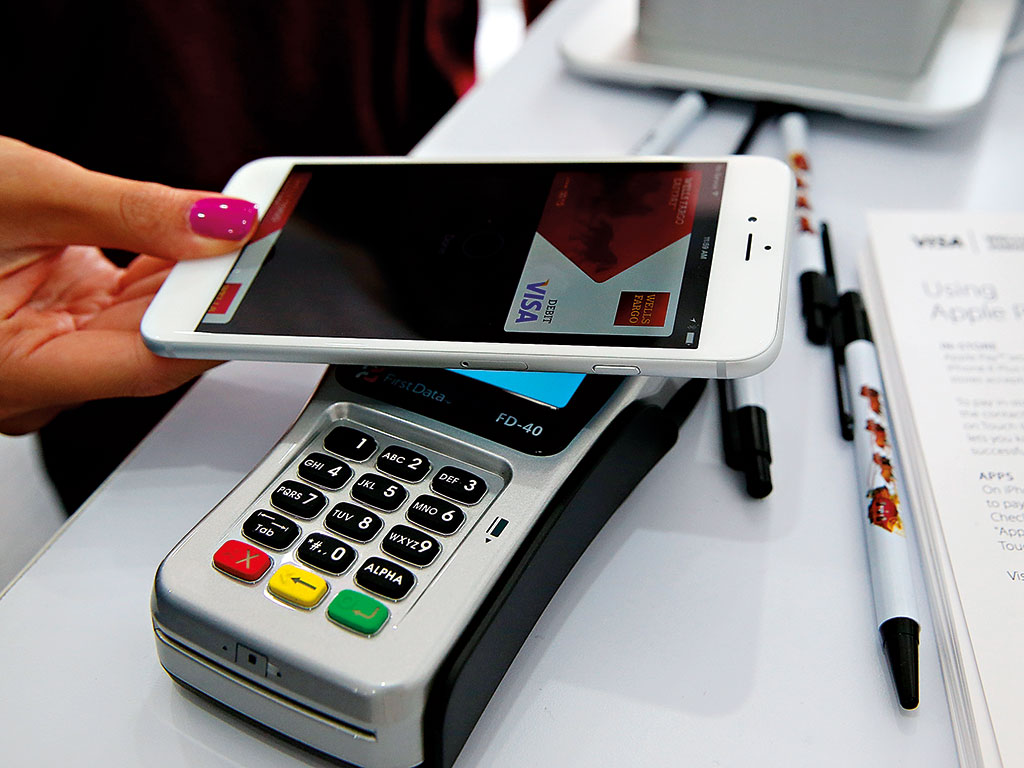 In the days gone by, you have to physically enter a bank or any other financial institution to pay your bills, send money to your loved ones or carryout any financial activity.
However, banks currently have online platforms where customers can carry out their financial transactions from any part of the world.
Companies such as PayPal have platforms where people can send money as well as receive them from any part of the planet as long as they have internet access.
Payments have become simpler due to the impact of technology. You can schedule payments when they are due instead of having to be notified through an email.
You can make use of a cell phone or a banking application. Through these two options, you can manage all your payment online.
Furthermore, it is easier to pay for things making use of your smartphone. With applications like Apple pay for iPhone users and Google wallet for Android users, there is no need to take cash with you for your shopping needs.
These applications link your bank account to your mobile phone securely. With the advancement in technology, machines previously used for credit card swiping now allow mobile payment from phones.
READ ALSO: The Future of Well-Being in a Tech-Saturated World
Although, you may think it is a lot of work to keep up with all these innovation, technology is making life easier in a lot of ways and making it possible for you to worry less.
In a way it makes you less afraid of pickpockets and street bugler's since you don't have to carry cash around anymore.
8. Improved entertainment
Technology has added value to entertainment. Cable companies are bringing new features to viewers.
These allows viewers to pause and rewind live programs as well as record their favorite shows to watch later when they are less busy.
Furthermore, with smartphones you can download or stream your favorite shows, when you want, and how you want.
Streaming platforms like Netflix, Amazon prime provides access to the shows and original contents at monthly cost.
Disney is expected to join the streaming wave. With the announcement of Disney+, you will be using the internet to stream rather than cable.
Experts believe this will provide a more cost effective way of watching television.
With the emergence of streaming, you have the opportunity to watch TV shows anywhere you are as long as you have internet access.
Most of the streaming services around have mobile applications that give you the opportunity to download content directly to your device for storage purposes.
In this way, you can watch even more shows without internet access. It is the ideal form of entertainment for travelers.
Besides streaming services, the emergence of eBooks and audio books has made it easier for people to read. One of the complaints about paper books is that they are bulky especially for those who are traveling.
However, with e-reader devices this is no longer an issue.
With e-reader device like Kindle or Wet pad, you carry thousands of books with feeling the weight. This provides a great way to have several options on hand when you are on a trip or on vacation.
Audiobooks are not left out. You can have fun consuming classics through audiobook.
Another major aspect of entertainment that has been affected by technology is music. Just as we can stream movies and TV shows, we can do the same with music.
Latest and classic songs can be streamed online. We can equally download them from any part of the world where we are as long as we have internet access.
READ ALSO: Why artificial intelligence is shaping our world
Like Netflix and Amazon prime for movies, there is Spotify and Apple music. These offer access to millions of songs at a low fee monthly.
Therefore, you can stream your favorite albums on your smartphone, computer, or even through smart TVs and listen to your favorite artist.
Conclusion
Most of the argument concerning technology is whether it is affecting us positively or negatively.
However, the focus should be on how technology will make the world different from what we know today.
Though technology has both good and bad sides, it is not going away anytime soon. Therefore, we should embrace it and learn ways to use it for the good of all.