Mobile phones have become indispensable to our daily activities. Mobile phones evolved from a device that was used for only calls and texts in the beginning. Today, we can see compact mobile phones replaced by smartphones.
Smartphone technology or mobile technology has given us gadgets that have become integral to the modern age. The use of this technology has brought about innovative benefits leading to the development of society.
Most experts have predicted that the growth of integrated circuits which is the building block of mobile phones will increase consistently every 12 to 18 months. Hence, we should expect the technology behind smartphones to experience consistent growth.
The idea of smartphones dates back to the mid 1970s. However, it began with IBM and Nokia communicators in 1994 and 1996 respectively. Phones produced in this period were not recognized as smartphones.
The reason is that they never had the kind of features we see in modern smartphones now. All those phones could do was to send and receive emails. The first major break in smartphones was seen at the beginning of the millennium with Ericsson R380 mobile phone. The phone was released in 2000.
Follow up releases came from other manufacturers like Nokia and Ericsson and Motorola. However, the biggest concept smartphone with a full touchscreen option came out in 2007. It was launched by Apple.
Initially, smartphones were made for business' sake. Hence, they were not affordable. However, now almost everyone in the world can afford a smartphone. Some people have more than one. It doesn't matter their standard of living.
Smartphones are vital for communication and should be used as a means to acquire knowledge. Studies reveal that knowledge is the power behind any functional society. However, modern smartphones offer acquisition of knowledge and more.
READ ASLO: Best 5G powered smartphones in 2020
In this article, we are going to be looking at modern mobile phones showing how much technology has been put into making of smartphones and what we may expect in the future. These phones are recently released phones. They are flagship phones and although they are not cheap, they represent what the best the market has to offer at the moment.
They also represent a shift in technology, and a possible glimpse to what the future hold in smartphone technology. One thing is that they all have what their predecessors never had. They represent innovation and invention also fell.
Asus ROG Phone 3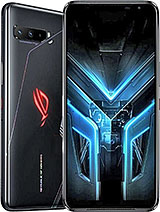 Asus has come a long way in the last few years. Here is another of the company's amazing smartphone. This phone is powered by the snapdragon 865 plus. We expect the phone to come with the trending triple camera system at the back.
The Asus ROG Phone 3 has similar design with ROG Phone and ROG Phone 2. Rumors about this phone suggest that it is made for gaming purpose. This phone comes with 120Hz display which is a trend that we have seen this year. However, we suspect that the ROG Phone 3 will have a higher display of 144Hz.
The phone comes with 6.59 inch AMOLED display. The RAM is 8GB and 16GB ROM. All this is powered by a 5,800 mAh battery which makes the phone ideal for gaming.
The truth is that most people are now living away from the use of traditional game console and make use of mobile phones for gaming. Games like Call of Duty (COD), Game of Thrones (GOT) are now available on mobile. With this phone you will enjoy the full gaming experience. With long lasting battery to ensure you have enough time to play without charging. This phone is expected to enter the mobile market in July of this year.
Google Pixel 4a
Over the years, Google has released affordable smartphones for access to great Google camera for far less money. The new pixel 4a will even make it easier for those with tighter budget. It is expected to hit the market in August of this year.
Although, there are rumors of the phone to be released as an entry level Pixel 5. It is expected to cost between $400 and $510. Also, it comes with a polycarbonate body parts.
It also comes with a 3.5 mm headphone socket this is something you don't see any more in flagship phones.
With a punch whole camera, you have a phone that will take your photographs to the next level. It comes with a 6 inch display in an OLED screen. RAM of 6GB and a storage space of 64/128GB means you can do much more with this phone than its predecessor. A 3080 mAh battery is not much but it is not bad either.
One thing we love about the Google pixel series is the camera. The Pixel 4a is no different. Here you have a 12 megapixels rear camera and 8 megapixels front camera. There is a LED flash at the rear as well. You all get the A1 skills of the Pixel 4 such as Night sight.
Nokia 9.3 Pure View
This is an expected upgrade on the Nokia 9. It is expected to be made public in September of this year. The delay many believe is caused by the amount of work put into the camera so that it can work on the new hardware.
The device is expected to come to the market with the innovative five camera array at the back of the phone. However, most of the information on this phone is based on speculation as Nokia have kept information about the phone close to their chest.
One Plus Nord
One thing about this company is that they are like Google when it comes to making affordable phones. This one will come with the snapdragon 765G. 5G connectivity will be included.
However, it will be a more affordable entry point to other OnePlus devices. Expectedly, the screen will be 6.4 inch AMOLED display. In addition, it has a four camera system which placed the back with a large capacity battery of 4115mAh.
READ ALSO: How technology is shaping the world
Frame is expected to be made of aluminum alloy. Users should expect an 8GB RAM with storage space of 128GB. A megapixel of 48MP is expected to come with this phone. We expect dual selfie camera as well which is an innovation from what we began with in the early days of smartphone technology.
Lenovo Legion Phone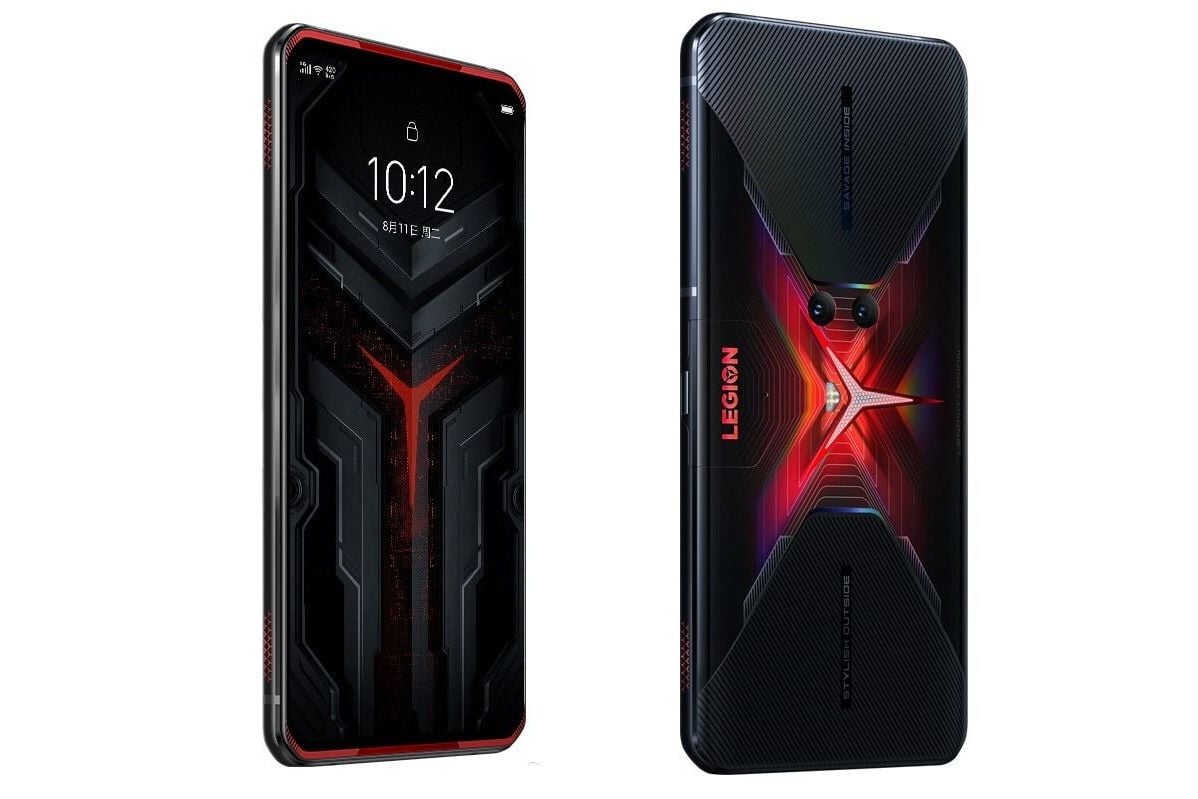 Lenovo have been around for years. They are known for their amazing laptops. However, they have started to launch their range of smartphones.
Their latest range of smartphones is called the Legion brand. The latest one is a gaming device with a 6.67 inch display.
The refresh rate is expected to be 144Hz. With a Qualcomm Snapdragon 865 plus. Price ranges between $1,430 and $1,450. With 5G technology included and dual rear cameras of 64MP and 16MP you can capture all the important memories.
All this comes with a 5,000 mAh battery which will give you all the power you need to enjoy your gaming experience. In addition, there is the 3D cooling tower structure to make sure that the phone doesn't get hot as you use it.
Samsung Galaxy Note 20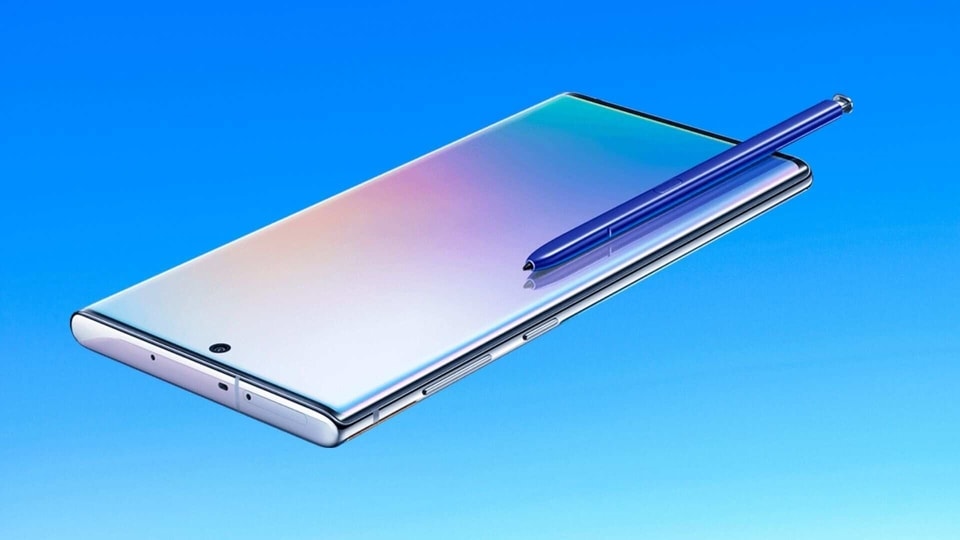 The lists of smartphone technology are never complete without mentioning Samsung. The Samsung Galaxy Note 20 is what you need in a phablet. It is expected to come with 120Hz display which is common to the S20 series. It comes with the Snapdragon 865+ alongside new pen function and new camera features.
The camera is expected to be 108MP with 100x zoom feature reportedly included. For the RAM expect nothing less then 12GB. Internal storage will have at least 128GB. This is a bit of a let down considering that the year seems to be dominated by 256GB since that is what other manufacturers are giving to us.
READ ALSO: Things to consider before buying a new phone
Battery range is expected to be between 4,000 to 5,000mAh. Price is expected to be between $900 and $1,000.
Nokia 7.3 5G
Nokia has been making a gradual comeback to the smartphone market. Now they are trying to add another affordable 5G device to its selection of new smartphones. As usual with the new range of smartphones released by manufacturers comes with Snapdragon 690 platform and is expected to come shortly into the market.
This phone is expected to share capabilities with Nokia 8.3 although it has a higher Qualcomm Snapdragon 765G. Both phones are expected to be more affordable than other flagship phones recently released.
Samsung Galaxy Z Flip 5G
Rumors have emerged about this phone suggest that it will be a 5G version. However, it will have an upgraded hardware. With a Snapdragon 865, it is expected to be a more powerful phone launch that is expected to be in available August.
One unique thing about this phone is that it is a folding phone. In fact, Samsung has called it a step forward in folding phone it comes with a dual camera of 12MP main and 12MP ultra wide lens. This is an upgrade on the original. However, there are no details yet on what to expect from the hardware. We only expect upgrades.
Google Pixel 5
The next phone from Google has some interesting rumors coming out. The first one is that it will run on Snapdragon 765. The reason is that they want to make it more affordable.
The next one is that it will not have the Solid radar technology because of the limited functions it offers. This phone is expected to arrive in October of this year.
The price is expected to be lower than that of the Pixel 4 series. Although not confirmed, many expect the Pixel 5 to have a triple back camera. Display will be OLED as well with a 5.7 inch display. This is slightly smaller than the Pixel 4 XL.
Xiaomi flip phone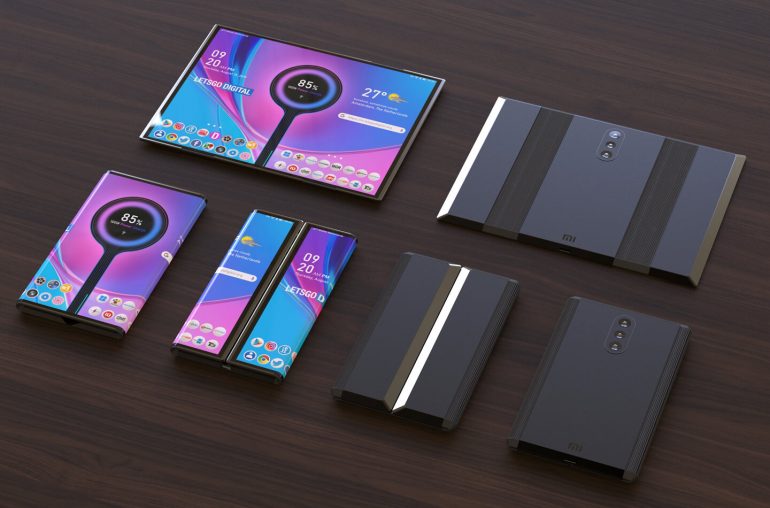 In the past couple of years, Xiaomi has shown massive improvement in their phone making. However, they have only shown foldable prototypes in the past. Now there are rumors of the company planning to get components from Samsung display.
Many believe that the phone the company wants to launch will be similar to the Samsung Galaxy Z Flip. However, they plan to make theirs cheaper. It is good for customers though because of variety of options that will exist in the ever changing mobile market.
Old and modern technology in smartphones
Having seen the list of newly released and upcoming smartphones, we may now have an idea of what the future holds when it comes to mobile communication. A detailed look at these phones listed above, it will show similarities in software, camera designs and processors.
Most of the storage space and RAM are within the same range. Screen size and resolution are similar as well as well as functionality. However, since we are talking about smartphone technology evolving, we should talk about certain areas where we have seen innovation and invention in the past few years.
Other models of smartphones came with screen size ranging from 2.5 inch to 3.5 inch. The first major break in smartphone technology was the Apple iPhone in 2007 like we said earlier it had a screen size of less than 4 inch.
Nowadays, smartphones comes in larger screens. In the fast half a decade, smartphones manufacturers have made sure that they don't release any smartphone with screen less than 4 inches.
Connectivity here refers to the ways we share files between our smartphones. In the past, sharing method included infrared, Bluetooth. These methods were characteristically slow. This made them unsuitable for sharing large files. Most users were able to only share pictures.
However, we have innovation in this area massively. We now have applications like Xender, Es Explorer, and Mx share. These applications work on almost all smartphones. They are fast and can be used to share large files including movies, TV shows, music etc.
When older smartphones came to the market they were used for basically texts and calls to take photos of low quality. Later some people used them to send emails.
Since their functions were limited, there was no need for them to have large battery capacity. However, functions of smartphones have become more advanced.
This advancement has seen technology evolve when it comes to battery. Smartphones now have as much as 6,000mAh battery. This is a far cry from those days of 800mAh.
Conclusion
Technology is constantly advancing and evolving in its entirety. As more problems arise, so it is expected that technology grow to handle them. When it comes to smartphone technology, technology has evolved to meet consumer demands.
READ ALSO: The Future is Here: What's Next For Mobile Phones?
We expect to see more innovations in the future. Like you can see from the list of smartphones we discussed. You can see that there are more features added today than they were five years ago. We may not be able to see the future, but we can be sure of one thing- which happens to be innovation.