These are one of the best video cameras in town.
It is easy to have a video camera these days most especially with the ways most of our smartphones now function. They have some of the best video cameras right now. Although some of these cameras don't work very well especially for a professional video shoot. Hence the reason we want to present to you the best video cameras in 2020.
The emergence of the 4K and 1080p in many mirrorless cameras has many to forget the camcorders. However, these SLR camera don't have limitations that limit videographers from the get go. Therefore, they can't give the utmost performance these videographers need.
READ ALSO: Best budget laptops you can buy
This is the reason camcorders remain the best option for video shoots particularly for professionals. In this article, we shall discuss the best video camera you can find this year. Our list contains cameras that meet lots of criteria like budget, uses, and skills.
Cameras that meet lots of criteria like budget, uses, and skills
Panasonic Lumix GH5
This is one of the best video camera for YouTube viewing. This video camera from Panasonic has a great reputation among professional videographers. The GH5 offers exceptional quality which makes it a better choice than its competition.
With 10-bit 4.2.2 video in 4k resolution at 400 megapixels per second, it is miles above other cameras right. With a resolution like that, other cameras will require an external recorder. However, the GH5 does this with ease with the use of a microSD card.
It also has no limit in recording time. Furthermore, it comes with a 180-degree monitor. Therefore this camera will give all your YouTube video an impressive look.
You can get this amazing camera for $1,233 on Amazon. Lastly, this camera is mirrorless and comes with 20 megapixels optical lens. The benefits of this camera include
Amazing fully articulating screen
DCI 4k and UHD 4k
It is also cheaper than G55 and more versatile for people who want to shoot both skills and video. It offers live external recorder through HDML and simultaneous internal recording. The downside of this camera include
Limited ISO range.
Bulkiness, especially for a camera without mirrors.
However, the qualities of this camera make it an amazing choice. So it is easy to overlook the above limitations. It also represents good value for money.
Black magic Pocket Cinema Camera
Although it has similar looks with the old cameras of the 90s era, it comes with amazing features. Also mirror less with four micro four thirds. Although it has no viewfinder the benefits of this camera include
Big sharp screen
Excellent 4k video capture
For those who want the best camera to shoot 4k videos, this is your best choice. The Blackmagic Pocket Cinema Camera 4k is made for filmmakers. Therefore, it is not something to choose when you want o shoot still.
With a big 5.0 inch touchscreen, it is a far better than other MFT shooters from video – centric operational point of view. With a dual card slot, it is head and shoulder above other cameras. We should not forget the decent on board audio recording capability.
In addition, the fundamental quality of the 4k video put it on the same level with the more expensive camera. For those who know how to use it, it manages noise better than most full sensor full frame sensors as a result of its dual native ISOs.
The downside of this camera include
Poor battery life
Lack of articulating screen
The downside notwithstanding, the range of connections on-board is world class too. This camera remains a great choice for professional use because it is one of the best video camera in town.
Panasonic Lumix GH5S
An uncompromising video shoot tool with a viewfinder and a resolution of 10 megapixels and this is a also one of the best video camera. Although it can shoot still picture comfortably. It is first and foremost one of the bestvideo camera. The benefits of this camera include
Multi – aspect sensor design
Amazing video specifications
For those who want to shoot broadcast – quality videos without having to break the bank to purchase a professional video camera, you won't find a better one in the market currently. However, the downside of this camera include
Absence of Image stabilization, although it is not for everyone
The battery life is quite below expectations.
Although some people may find it disappointing with all these disadvantages, this camera is a good choice for still shoots. It is perfect for your choice of shoot broadcast-quality.
Fujifilm X – T4
For all round shooting and balanced diet of video and skills.The resolution of this camera is over 26MP which is way higher than most cameras around. The benefits of this camera include
Great battery life.
Class – leading APS – C- sensor
Proper working IBIS system.
Fujifilm X- T3 has amazingly improved its video performance when compared to its competitors and predecessors. Hence, it is among the best 4k camera you can buy. The biggest leap in this camera comes from the addition of image stabilization.
READ ALSO: Things to look out for in a laptop
The advantage of this is it is a little heavier and larger than the X- T3. However, it is lighter than most DSLR camera out there. Guess what? It is one of the best video camera.
Sony AX700
The best reason for you to get this beautiful camera is for its large sensor, and bright zoom lens. This camera is a bit expensive, so those that are not in a budget are the ones who are supposed to purchase it.
The benefits of this camera include
Bright zoom lens
Portability
4k video recording at 100 megabits per second
For most of us, camcorders remain a big let down. However, this camera makes a strong case for you to change your mind. It offers a balance between portability and image quality. Hence, they are great for recording live events.
The reason it can shoot uninterrupted for a long period of time. The 1-inch sensor found in the camera helps it get more lights. This boosts the images quality. Often, the larger a sensor, the more difficult it is to add a long zoom lens in its front.
This is not the case with the Sony AX700. They were able to add a 12X zoom in the AX700. Even when the surrounding is too bright, the camera has a built-in neutral density filter. This is added to assist with shooting under bright light especially when the environment is too bright. It also reduces the shutter speed so that the video don't appear overstrung.
The sensor combines with the lens alongside a 273- point phase-detection autofocus. The advantage of this is that it makes a smother focusing which makes subject tracking more accurate.The addition of the slow – motion modes allows you to review things you may have missed and make your shoots more detailed. However, the price of this camera is a bit high but it is worth every penny.
Nikon D780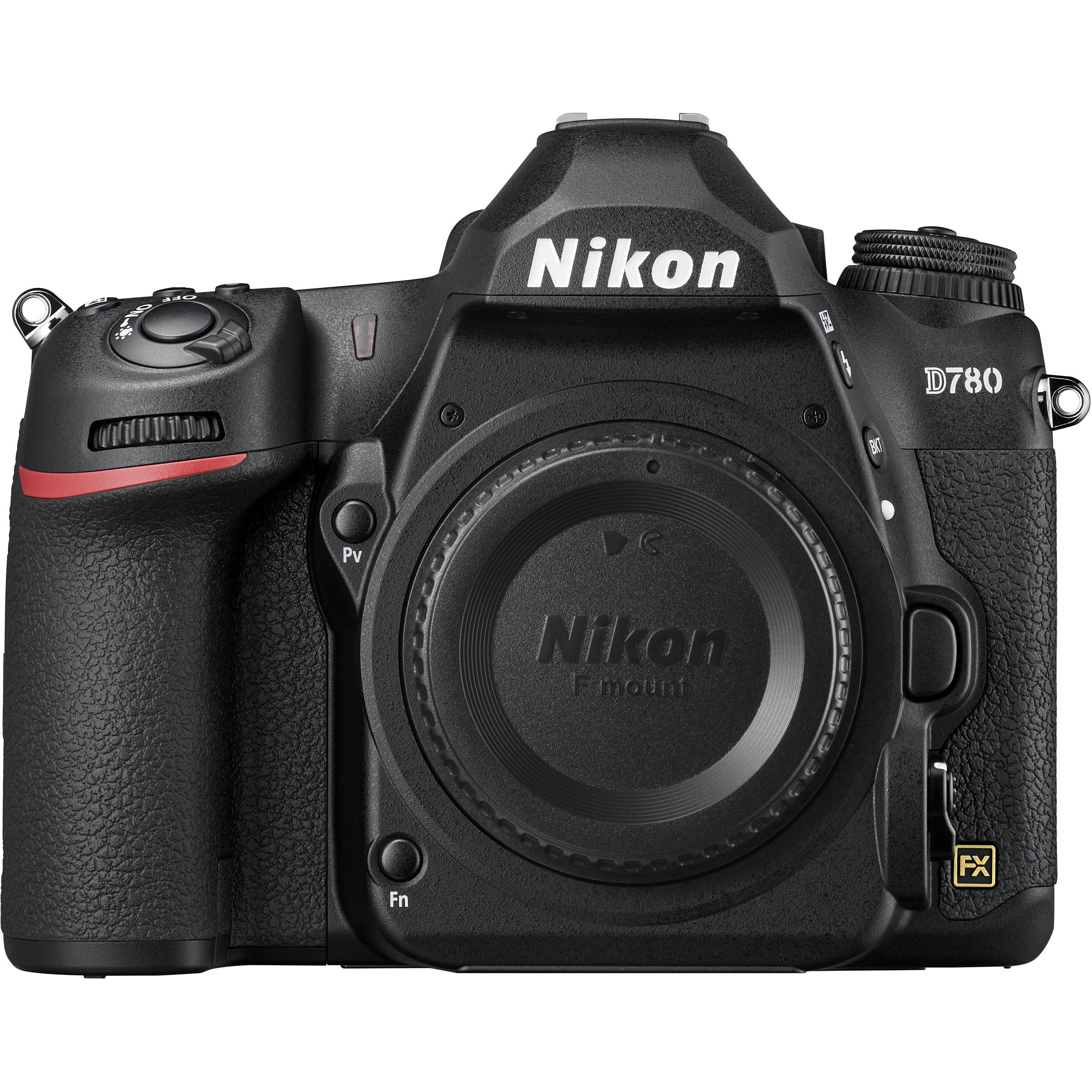 For those who want professional 4k output and greater autofocus, this camera is perfect for you. This camera can be used for both still pictures and video. This is why it is among the best camera in 2020.
The benefits of this camera include
24 – megapixels full frame sensor
Great performance under low light
Long range of dynamic colors
This camera comes with an optical viewfinder which is loved by many still photographers. Hence, it shoots excellent photos with high dynamic range. For those who don't need to shoot videos regularly, this is perfect for you.
READ ALSO: Why Android Phones are Special
The downside of this camera include
The absence of an articulated monitor
The screen tilts. Hence, it is not suitable for vlog – styled shooting.
However, to get the real benefit of this camera, use it to shoot a video. It shoots the highly appreciated 4k from the full width of its sensors. This makes the footage very detailed. The footage will appear great in any device.
To boost the quality of your videos, you can use the HDMI in the camera. Using this camera internally, you will only get 8 – bit 4:2:0 video. However, the output of 10 – bit 4:2:2 is obtained over HDMI.
Hence, the use of HDMI opens the Nikon's N-log flat color profile which gives more dynamic range. This offers you the features of a video- built mirrorless camera such as the Lumix G5 (written above) in addition to the advantages of a large full- frame sensors. This camera is up there with the best cameras in 2020.
Sony RX 100 vii
For travel bloggers and those who needs a great video camera in a small form. Particularly for their travel needs, this is the best camera in 2020 for you.
The benefits of buying this video camera include
Excellent autofocus
Fast Bionz X processor
Super slow motion
Although Sony recently announced the release of the ZV – 1 which is made for vlog purpose, the RX100 remains a great choice. It has a long zoom lens which is vital to travel photo shoots. It has a wealth of advanced features over its competition.
The capability to excel in still shoots as well as having an impressive video feature set makes it a complete package. With the size so small, the zoom length of 24 – 200mm, 8X is quite impressive. Although, it is not as high as that of a camcorder.
Furthermore, full HD 1080p and hybrid log–gamma (HLG) and S-Log profiles. All these are added to make it possible to capture more dynamic range as well as making video suitable for playback on HDR television.
Sigma FP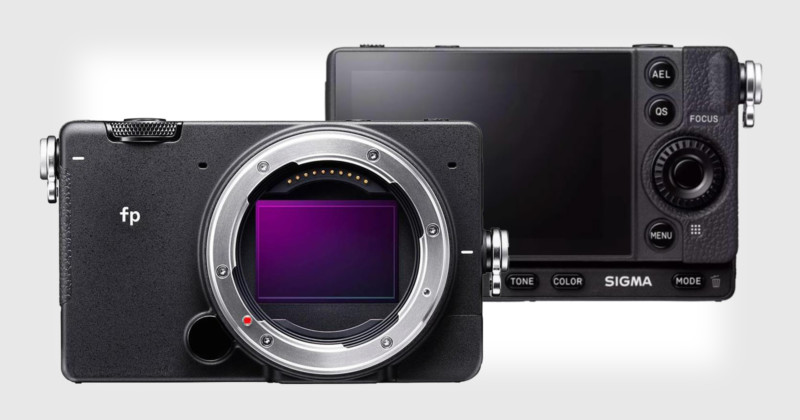 For those who want to become professional YouTubers, filmmakers and those who need a video camera that is versatile, this is the best video camera in 2020 that suit all your needs. The benefits of this video camera include
Versatility
Full – frame sensor
Raw video recording
You may not love the Fp as a still camera, but as a video camera it is hard to ignore. The filmware update earlier this year increased the RAW recording capability, and but it above that of the Cinema DNG. The Fp is the first video camera to accommodate three different RAW video formats.
However, the most impressive thing about the Fp is its highly appreciated quality to size ratio. It shoots a 4k from a full frame sensor making it the best full frame video camera this year. All these features in a video camera that easily fit in your pocket are remarkable.
Although the size is small, it came with smartly designed exterior that is protected from the elements. It also includes a highly efficient heat sink that protects the camera from excess temperature even when recording long RAW videos.
The downside of this video camera include
Absence of a mechanical shutter
The absence of the shutter makes it not suitable for still photography. However, for video shoots it is an amazing product with nothing compared to in the market for now. Also the company has promised regular filmware updates going forward.
GoPro Hero8 Black
This powerful video camera is great for POV videos. It is also perfect for those who need small camera to move with. The benefits of this video camera include
Image stabilization
Versatility
LED light
Mini microphone
More often called an action camera because of the great point of view perspective it gives to extreme athletes. However, this is not the best way to describe this amazing tool. The design of this camera has a built-in mount which means you don't need a frame or case.
Hence making it faster and easier to setup for use. This also permits you to change batteries as well as microSD when the camera is mounted.This videos camera is also smaller and easy to pocket more than most on this list.
With the ultrasmooth stabilization in this video camera, it offers a steadiness that smoothens out the roughest trails. It is amazing and the main reason many recommend it above other action cameras.This is not the only feature that this camera has though. The presence of new microphone and audio processing features enables voice to be clearer, no mater the condition of the wind or noise in the environment.
Furthermore, the improvements to the surface have enabled the camera to become more user-friendly. All these feature and improvement is the reason this camera made our list of the best video cameras in 2020.
Canon Vixia HF R800
Since the internet became more accessible, anyone who is creative can shoot a video and turn that skill to a video show. The show can be about any topic, such as cooking or sports. For those sports shows, you need a quality video camera that will capture the players.
This is why you need this video camera. It is perfect for those who use their time to record videos on their smartphone but need longer recording time and great zoom at an affordable price.
READ ALSO: Which Video Camera is Best for You?
Conclusion
Video cameras are more suitable to recording videos and photo shoots than smartphones. They offer longer recording time. More zoom and loads of other features. In the list we have provides here, we have taken our time to present to you the best video cameras in 2020.