When we say best budget laptops, we refer to laptops below $500. Some people think that a laptop with such a low price won't give them value for money. This is not true. You can get good performance from a laptop with such a price. Hence the reason we present to you best budget laptops in 2020.
The old saying "price is quality" may be true in the old days. However, with the technology boom of recent years, this statement is not true for laptops. With competition among several companies, the price of laptops has crashed and become more affordable.
Although these laptops are cheap, they offer full HD displays, solid performance as well as long battery life including ports for your device connection. It is possible to get a 2-in-1 laptop for as low as $500. Although they don't have the large screen the more expensive ones come with.
Laptops are crucial to our working environment as they are at home. Lots of jobs need a laptop to be successful. For example, photographers, video content developers, and programmers need a laptop to carry out their jobs. These cheap laptops will not support all the applications that you may need to carry out your jobs, but they can handle the basics.
READ ALSO: 10 Perfect laptops for professionals
Our selection of budget laptops will meet your basic needs and won't put so much strain on your account. However, don't expect too much from these systems. Most of them don't have the high-end performance that the more expensive ones offer. Things like RAM, Battery like processor is often lower in these budget laptops. Here is our list.
Acer Aspire E 15
This laptop is known for having the largest amount of ports for connection. The benefits of this laptop include:
Lots of ports
Great battery life
Strong performance
For laptops under the $400 mark, this laptop is the best among them. It can rock your world. With its 8th generation Core i3 processor and abundance of ports, and a battery life that last 8 hours or more you have enough power to do what you want.
The keyboard is comfortable as well so you won't have any complaints when typing. It is very springy and well spaced. The only downside to this laptop is bulky design, and so many bloatware. However, it remains a premium choice for laptops under $500. It is great for those who need their system for only typing and streaming videos on YouTube.
Acer Aspire 5
There are lots of great laptops under $500, but this is the top of the pile. The benefits of buying this laptop include:
Strong performance
Extended battery life
Vivid and bright display ( 1080p)
This laptop is so impressive that it is called the kind of under $500. With a strong performance from the Core i3 8th generation CPU, vivid and bright display, extensive battery life that give you 9 hours of usage on a single charge, the name is justified.
However, this laptop has no DVD writer, but comes with sufficient number of ports. There is aluminum hood present as well. The cherry on top is the bezels on display. They are so narrow which is amazing for a laptop sold at this price.
Hence, there are downsides to buying this laptop. The inches the middling graphics, which makes it difficult to enjoy a gaming experience. The build quality remains a major source of concern. Although all these disadvantages are present and it still remains the best budget laptops in 2020.
Lenovo Chromebook Duet
For lovers of Chromebook and for those on a tight budget, the Lenovo Chromebook is the best Chromebook under $300 you can find. The benefits of this laptop include:
Colorful display
Good performance
Extensive battery life on a single charge
Initial look at the system will give you the impression that it is a harmless journal. When you open it though, it is a small system with a colorful 10 inch display. However, the display quality is not the only good thing about this system. It last a minimum of 13 hours during battery test. This is a record for all Chromebook which has an average battery life of 10 hours.
Furthermore, the price is another reason this laptop is a great choice to buy. It is a lightweight machine capable of performing all kinds of intensive web multitasks. On the downside though, the laptop screen has chunky bezels.
This may turn you off if you want a modern look laptop. However, it is user friendly. Hence you can think of the bezels as a good trade off.
Acer swift 1
For lovers of lightweight laptops, this is the best of them all. It has a weight of 2.9 pounds only. The benefits of this laptop include:
Long battery life
Wide range of connection ports
Lightweight, made of aluminum chassis
When you combine the great price with an extended battery life, that lasts for at least 10 hours on a charge, and an impressive display on 14 inches with a resolution of 1080p. You can see that this laptop is nothing short of amazing.
It comes with Intel Pentium Silver N5000, with a 4GB RAM and a storage space of 64GB. This will allow you to manage 10 Google chrome tabs before it will start to slow down. You can also find a decent webcam (720p). This is a great surprise for a laptop of this price.
In all, the Acer Swift 1 is a great choice for those who are on a budget $500 or less. It is perfectly suited for those who don't need a laptop for photo-editing and want something lightweight.
Samsung Chromebook 4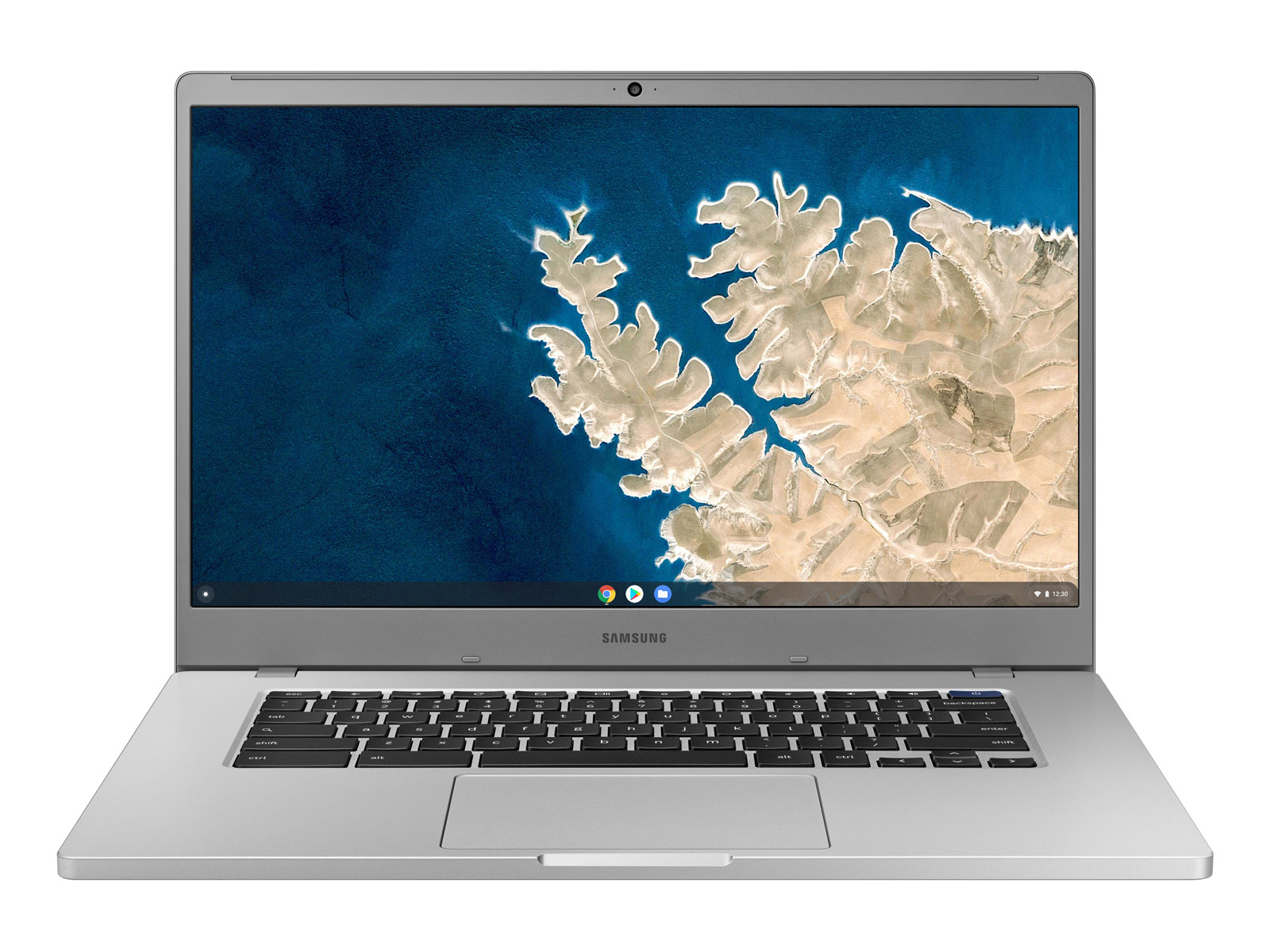 If you want extended battery life, this laptop is the best when it comes to battery life. With a RAM of 4GB and a storage unit of 32GB which is enough for you to store sufficient files and supports chrome tabs of at least 10 tabs. The benefits of this laptop include
Good performance
Long battery
It is lighter, and thinner than its competition.
If you want a laptop that is ridiculously cheap Chromebook, you can't get anything better than the Samsung Chromebook 4. It comes with a battery life of 10 hours and half an hour. This is why it is called the best laptop under the $500 mark with longest battery life.
This laptop is best for those who only need a laptop for typing purpose, especially because it comes with a good keyboard. Also, the screen and audio performance leaves a lot to be desired. It is also lighter than expected as a result of the aluminum top.
READ ALSO: Things to look out for in a laptop
The downside of the machine include: chunky bezels, and dim display. However, decent performance makes it a solid ultraportable laptop. This is why it is on our list of best budget laptops in 2020.
HP Chromebook 15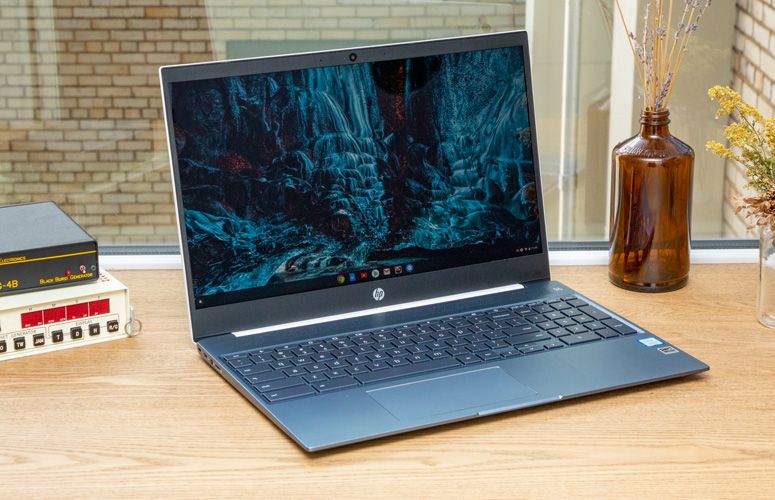 Widely regarded as the best Chromebook in the market.The benefits of this laptop include:
Nice battery life
Warm screen
Refreshing design
Strong performance
For those who want a Chromebook with a larger screen, sharper display for a great price. This laptop is obviously your best choice. For as low as $469, you have a Chromebook with Core i3 performance. It also has a comfortable keyboard packed into a refreshing design. It also comes with a circular hinge that curves inward on each end. This gives the machine an elegant and softer look.
Furthermore, it gives you 9 hours of usage with a single charge. It also packs a great number of ports also. These include two USB Type – C ports, USB Type – A port and a micro SD card space.
Although the display of the laptop is not as colorful as many would like, it offers sharp and bright display.
HP Chromebook x2
This is the best 2-in-1 laptop for low budget. Like many laptops in this list, it has 4GB RAM alongside a 32GB storage space. The benefits of buying this laptop include:
Long battery life
Bright, vivid display
Comfortable keyboard for good typing experience
The former HP Chromebook x2 won't make this list, but the new updated Chromebook has come out and it is below $500 price range. This new HP Chromebook x2 gives you much more than other low budget laptops will. These include, colorful screen, great audio.
Furthermore, Chromebook x2 provides a comfortable keyboard and a battery that can last at least 9 hours on a charge. The high point of this laptop is the presence of the HP Active Pen. A great tool for drawing and it is also fast.
READ ALSO: Best 5G powered smartphones in 2020
The downside of buying this laptop is; firstly it is a bit heavier than other 2-in-1 convertibles. Secondly, the processor Core m3 CPU is not as fast others in the same price range.
All these flaws notwithstanding, is a great all round laptop. Hence, it is among the best laptop in its price range.
HP Stream 11
For those whose only problem is cost, this is the cheapest laptop you can find around. With 4GB RAM and a storage space of 32GB, you are getting a laptop that won't disappoint you for its price. The benefits of this laptop include:
Extremely cheap
Great performance, more than competitors
For all the laptops below $200, this is the best of them all. The HP Stream 11 is up there with the best budget laptops in 2020. The laptop is very portable as it weighs only 2.5 pounds and measure 0.7 in thickness.
For a system as low as $200, there should be low expectations. However, the Intel Celeron N4000 processor and the RAM will handle 10 tabs comfortably. It also comes with a 1080p display. However the battery is a bit low, only 19 minutes.
The downside of this laptop include
Cramped keyboard
Low battery life
Awful webcam
Low resolution display
However, all these disadvantages do not mean that the laptop is not one of the best budget laptops to have.
Dell Inspiron 11 3000
This laptop is small, compact and made for personal use. It actually succeeded in these aspects with a RAM of 4GB and a storage space of 32GB. It is enough to support 10 Google chrome tabs comfortably before slowing down.
The screen size is not bad too as it is a moderate 11.6 inches HD display. There is also a micro SD slot which allows you to copy files easily. For a price of $179, you are getting good value for your money.
The benefit of buying this laptop include
USB 3.1, USB 2.0, HDMI port all these will allow for connection
LED backlit display
A microSD slot
The absence of HD display, glossy finish and fingerprint magnet are all the downside of buying this laptop. However, it is still a great back up option when you have so much to do. It is easy to use as well.
Samsung Chromebook 3
Although it is not the best laptop out there, it will certainly get the job done. With a RAM of 4GB and a storage space of 32GB, it is among the best budget laptops in 2020. The benefits of this laptop include
Affordability
Long battery life of 10 hours
Lightweight
Portability
Chromebook use Google chrome OS operating system. Hence, they are meant to be used with internet connection since most documents will be stored in the cloud. The body of the laptop consists of plastic. The good thing about this is that it hides fingerprints. It comes with lots of ports for connecting your devices.
The downside to using this laptop include
It only works when it is connected to the internet.
Absence of USB – C ports.
However, the advantages are way more than the disadvantages. Furthermore, it is a great laptop to travel with most specially as it has a small compact size with a long battery life. Hence if all you want is a laptop with or are invested in Chrome browser, this is a laptop for you.
Lenovo Flex 11
With the capability of 360 – degree hinge. Hence you can place this laptop to fit several tasks. It is a great laptop for speedy browsing. The benefits of this laptop include
360 -degree hinge
Speed web browsing
The capability to position the laptop to fit most tasks is a very vital thing to consider. For example, the tent mode is vital for when you are in difficult places. Places such as crowded airplane, coffee shop. The tablet mode on the other is useful when you want to watch a movie or a video.
READ ALSO: The best cheap laptop deals in July 2020
This laptop offers enough features to make it a great choice among other budget laptops right now.
Conclusion
With the way the world economy is presently, it is only reasonable to think about budget laptops. These laptops on our list are all below $500 which makes them a great back up options or for those who don't need their laptop for heavy gaming or phot editing or video content.