There are a lot of best 5G powered smartphones in 2020. However, not many know the right ones to go for in the market. Getting the Best 5G powered smartphones in 2020 are what everyone is talking about because of the upgrade 5G promises users.
5G succeeded the 4G also known as LTE, which is a successor of 3G. As smartphones and mobile networks become 5G-enabled, we can all start enjoying faster speed for upload and download as well. Aside the speed, there are other benefits.
This is the reason why every phone manufacturer right now is working on 5G currently. At the moment, there are lots of smartphones that are 5G – enabled. In our guide, we have provided a list of smartphones that currently have the 5G – capability. You can pick from a host of them provided here.
Purchasing a 5G smartphone already makes a lot of sense, and it is making more sense each passing day.
Though 5G deployment kicked off in 2019, you will find more 5G-enabled phones this year and the year after. Though it won't completely replace the 4G, 5G is the future of mobile connectivity.
5G is incredibly fast and lots of industries will benefit from the network. These benefits include the internet, drones, and self-driven cars. Currently, Samsung is the most popular maker of 5G phones. Hence, it has several 5G – enabled phones under its belt, including all the Galaxy S20 flagship phones.
READ ALSO: Top smartphone accessories you may not know
Benefits of 5G mobile connectivity
The thing about each network wireless generation has seen a significant boost in speed. The benefits of 5G will show speed upgrade far beyond what we have seen in the 4G LTE. Estimated speed of the 5G is projected to be 100x faster than the 4G.
Practically, 5G speed increase will mean great possibilities for consumers. For example, downloading a high resolution movie will take couple of seconds rather than five to seven minutes it takes previously.
This time saving could mean being the first to watch that new hit movie before your friends. It will also mean faster broadband connection. This faster connection will make the 5G network a strong alternative.
It is true that speed brings excitement, but the major thing bothering industry players is: How will 5G help businesses meet their technology initiative?
From what manufacturers are saying, 5G will deliver estimated 1000x more capacity than its predecessors. Therefore, it will create an enabling environment for lot development.
Latency calculates the time it will take a signal takes to move from its source to its receiver, and back. One of the goals for each wireless generation is to reduce latency.
The 5G takes the issue of latency to a whole new level.It has lower latency than the 4G. That is saying something.With the round -trip transmission of data taking less than five milliseconds.
The 5G latency is faster than it takes a man to process his vision. Hence, making it possible to control devices remotely in near -real time.
The combination of increased speed and network capacity on 5G network will make it possible for larger amount of data to be transmitted more than 4G LTE network.
5G network are built differently from traditional 4G network. Thereby, allowing greater optimization of network traffic and smooth handling of usage spikes.
The 5G allows the implementation of virtual networks also known as network slicing. The creation of subnetworks will give special characteristics to a part of the network.
READ ALSO: Latest Tecno Mobile Smartphones in 2020
Thereby making it a programmable network and allow the option of prioritizing connection.
Best 5G powered phones
1. Samsung Galaxy S20,S20 plus and S20 ultra
As Samsung's flagship phones for 2020, all three Galaxy S20 devices have 5G. They also have excellent 120Hz AMOLED displays, reverse wireless charging, and come with water resistant design.
The Galaxy S20 has three back cameras while the plus and ultra have a fourth time -of -flight camera too.
Specifications
Weight: 222g
Dimensions: 166.9 x 76 x 8.8 min
Android version: 10
RAM : 12GB
Battery : 5,000 mAh
Rear camera: 108 MP wide + 48 MP
Front camera : 40MP + 40Mp
These specifications are for Samsung Galaxy S20 Ultra. This phone is sold at AT&T wireless for $1000.
2. LG V60 ThinQ 5G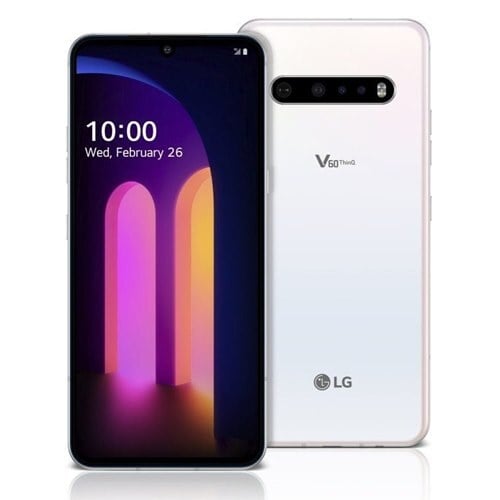 In addition to the headphone jack, the LG V60 is unique because it works with a case accessory that properly doubles the size of its screen.
This is called dual screen, it allows the V60 fold open like a note book. That way you can display two apps on both displays or view content as a single tablet.
Specifications
Ultimate multi- tasking with the LG Dual screen
Offers a 6.8" OLED display
8K video recording
Triple camera system: 64MP standard , 13MP Ultra -wide, Z -camera
5G connectivity.
The phone is sold at $900 on the LG store.
3. Samsung Galaxy Note 10 Plus 5G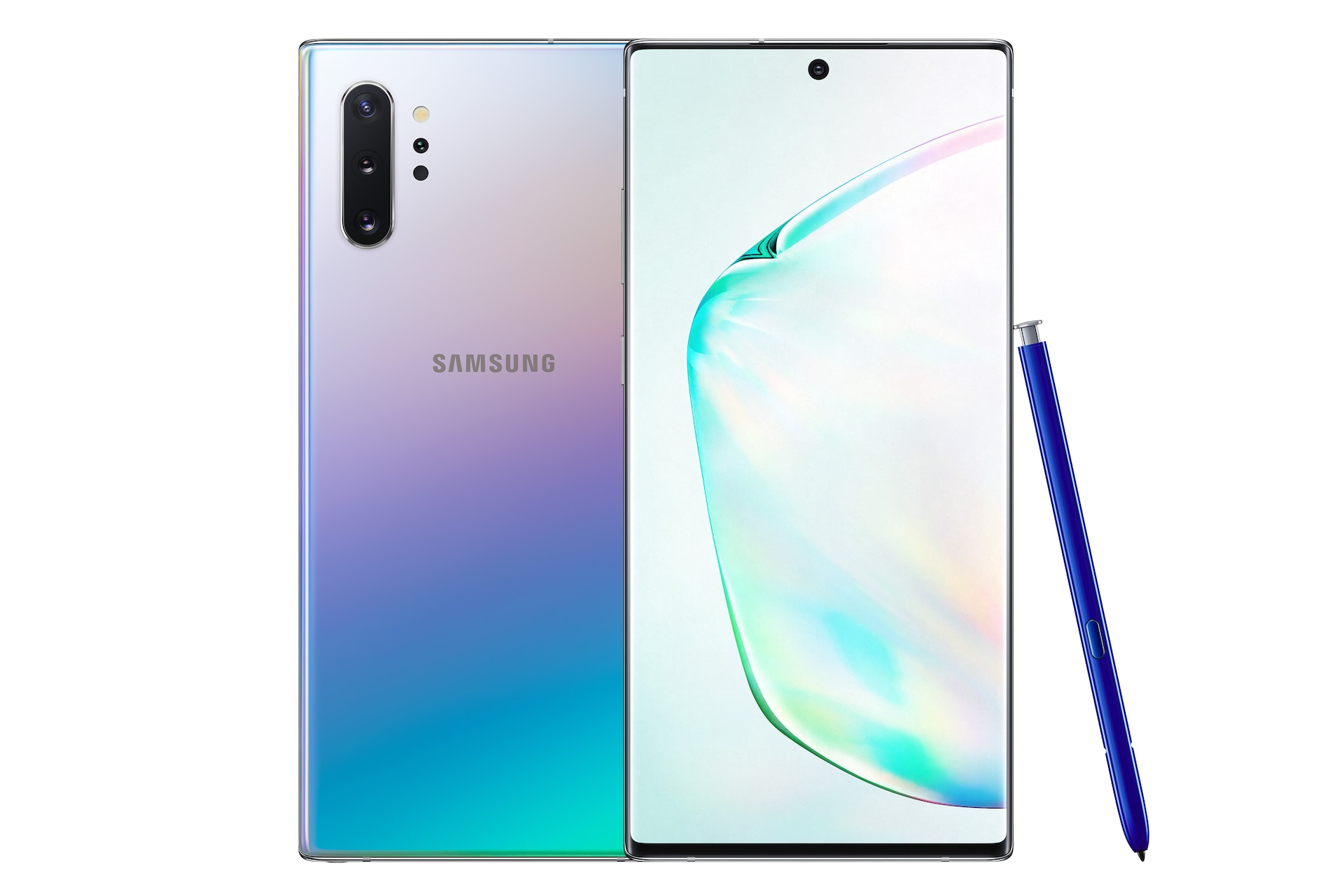 Released to the market in 2019, the pricy Galaxy Note 10 Plus delivers premium contents, from a killer 6.8-inch screen and all -day battery life to amazing camera tools.
The 5G version, Note 10 Plus 5G, is even more pricy and one of the most popular 5G phones. You can get it on verizon for $1,300.
Specifications
Weight : 198g
Android version: 9.0
Screen size: 6.8 inches
RAM : 12GB
Battery: 4,300 mAh
Rear camera: 12MP + 12MP + 16MP
Front camera: 10MP
4. Motorola Edge Plus
Although this phone comes with a high price and is exclusive to Verizon in the United States. The edge plus is still a premium 5G smartphone, and it is worth considering.
Its features include a snapdragon 865 chipset, a long battery, an OLED screen with high refresh rate and multiple back cameras with heavy -duty specs.
It is often regarded as the most wonderful Android phones around. The phone cost $1000 at Motorola stores.
5. One Plus 8 and 8 Pro
Although, One Plus phones aren't cheap like they used to be. The OnePlus 8 and 8 Pro's premium experience comes at a relatively more affordable price than other phones who are in the same category.
As the phone advances, the specifications of the OnePlus 8 pro have 120Hz display and a telephoto camera.
However, the OnePlus 8 is cheaper and still comes with 5G connectivity, a 90Hz display and the same great processor. This phone cost $699 at the OnePlus stores.
6. Motorola Moto Z4
Just like 2018 version of Motorola Moto like the Z3, the Moto Z4 is part of the 5G network with Moto Mod accessory. The Mod is attached to the back of the phone through the use of magnetic pins.
It is one of the cheaper option of 5G phone available in the market currently. At the moment, the current of the phone itself is $499. The Mod on the other hand, cost an extra $350.
7. Nokia 8.3
Although the Nokia company does not command the same respect it used to have some years ago, it launched it's 5G phone called the Nokia 8.3. The phone cost $650 and has the full 5G capabilities. This enables the user of this phone to roam on 5G as you travel abroad and it is something that other phone makers have not done.
Nokia has other benefits it can get from 5G. In addition to Ericsson, the company has the patent rights to 5G technology and will make up to $3.50 on every 5G phone sold.
8. Xiaomi Mi 10 Pro 5G
This phone comes with a snapdragon 865 chipset, 90Hz refresh-rate display. With long lasting battery of 4,500 – mAh battery, it also has 108 MP back camera.
As a premium phone, it cost approximately $1,200 after conversation from its European price. This phone is one phone that is capable of doing anything you want it to. The processing speed is incredible.
9. Huawei Mate 20 X 5G
The mate 20 X 5G has a large display of about 7.2 inch. With a long – lasting battery life of about 4,200 – mAh, there is more, the phone a triple back camera.
However, this phone is currently difficult to purchase since Huawei products are banned in the US as a result of security issues. Despite this setback, Huawei remains the world's largest 5G phone maker, supplying approximately 7 million phones in the past 12 months.
Specifications
Weight : 233g
Android version: 9
Screen size: 7.2 inches
RAM : 8GB
Battery: 4,200mAh
Rear camera: 40MP + 8MP + 20MP
Front camera: 24MP
10. Oppo Find X2 and X2 Pro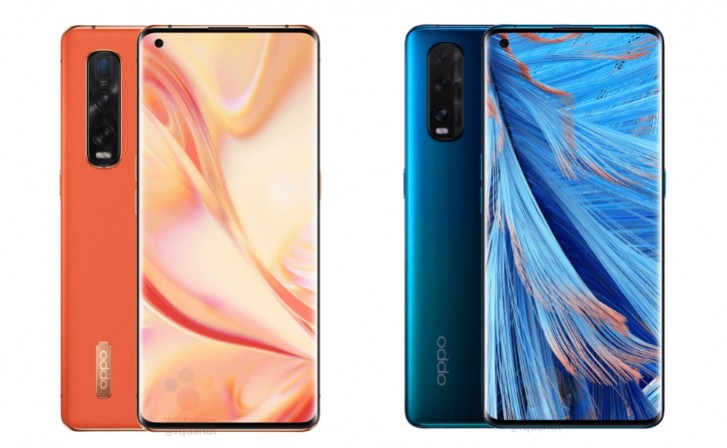 This has made a name for itself through the production of mid-range phones. However, the new find X2 and Find X2 pro came packed with lots of flagship specifications.
It was released into the market two years ago after the previous products, Oppo Find X. The Find X2 and X2 Pro come with a large display of 6.7 -inch.
Also, it has a triple back camera, a water resistant design and most importantly, a 5G. Although, the phone's price is on the high side, it is worth it. It cost $1,600 on Amazon.
11. Coolpad Legacy 5G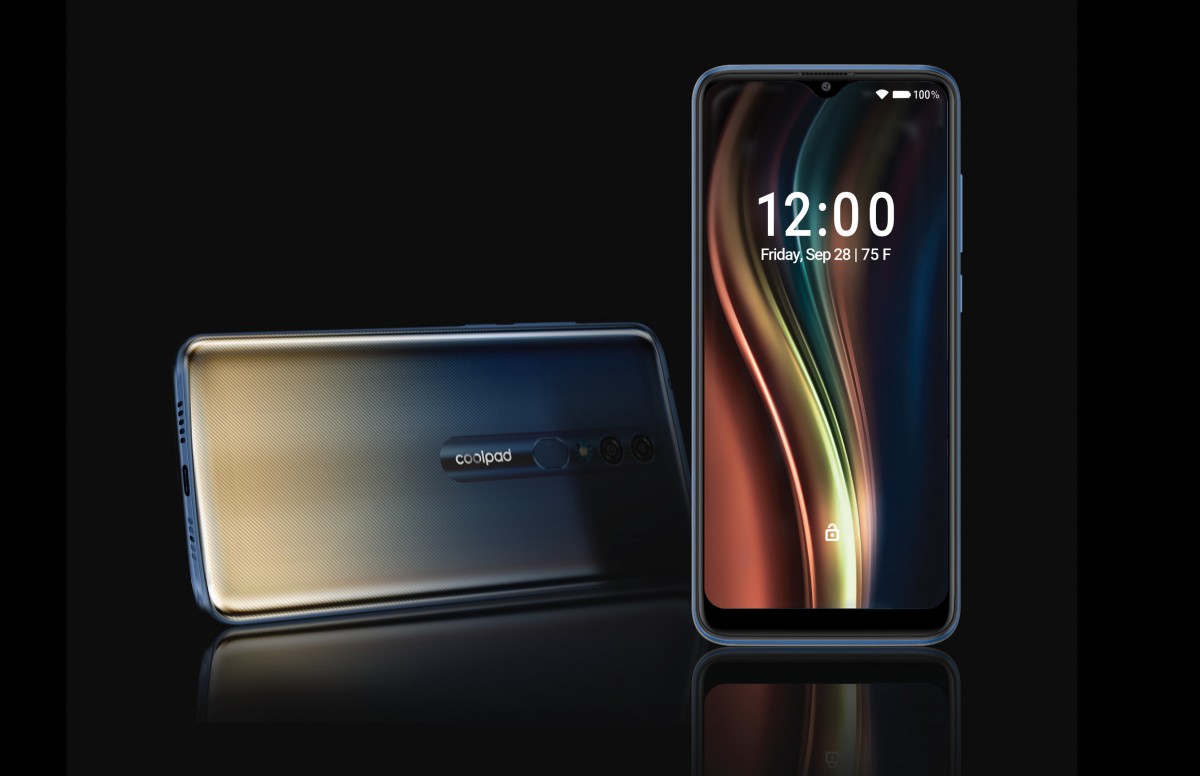 Chinese phone maker Coolpadplanned to unveil the legacy 5G as it's first 5G phone in the second quarter of 2020 for less than $400 through Coolpad, Amazon and other retailers. The phone is yet to be seen though.
What is currently available from the company is the 4G LTEversion that is available on boost Mobile. The legacy operates on 6GHz spectrum and was supposed to be backed by T-Mobile and AT&T 5G networks.
12. Samsung Galaxy A90 5G
The Galaxy A90 5G comes with a large display of about 6.7 – inch. There are three back cameras on this phone with a snapdragon 855 processor.
It also comes with octa-core processor as well as an on-screen fingerprint reader. With the cost of $488, it is one of the cheapest 5G phones you can find. However, it is available through Samsung in the United States.
READ ALSO: Samsung S20 Plus- Phone specifications
13. Xiaomi Mi Mix 3
This phone was confirmed in October of 2018. It was released to the public on May, 2019 approximately a year later. This release to the public put it in front of the 5G smartphone release schedule.
Aside from the presence of 5G connectivity, the Mi Mix 3 looks like a durable device, with a magnetically sliding 6.4 inch display.
It comes with a maximum of 10GB of RAM and 256GB ROM. It has a dual back camera (24MP + 2MP). This phone is quite impressive. The price is significantly less than other smartphones which makes it a viable option for those who want an upgrade in their 5G phones.
Specifications
Weight : 225g
Android version: 9
Screen size : 6.4 inches
RAM : 6GB
Battery: 3,800mAh
Rear camera: 12MP + 12MP
Front camera: 24MP + 2MP
14. Oppo Reno 5G
Recently entering the 5G phone race is Oppo. The Chinese markers have unveiled officially the Oppo Reno which is a brand new 5G flagship phone.
The Reno 5G comes with a large display of 6.6 – inch edge -to-edge display. It comprises of a large battery of 4,065 mAh. There is the installation of a 10x hybrid zoom camera. This phone looks like a real 5G phone contender.
The 5G Oppo Reno will cost $899 when it is launched. Release date is scheduled for June 2019.
Although the price is high, it is expected to be one of the cheapest 5G phones around.
Specifications
Weight : 215g
Android version: 9
Screen size: 6.6 inches
RAM : 8GB
Battery : 4,065mAh
Rear camera: 48MP + 13MP + 8MP
Front camera: 16MP
15. Motorola Z3
There are few reason here; the Motorola Z3 has the ability to run 5G speed, but only if you purchase the 5G Moto Mod for the phone. They are on Verizon in the United States, and only work in 5G supported areas. Therefore if you can rock all these boxes then your Moto Z3 can become 5G device.
The Z3 was launched some time back. It comes with a decent 6.0 -inch screen, snapdragon 835 processor and RAM of 6GB. Although it is not the most sophisticated phone in the world, with the 5G add-on, it will become part of the category.
We all have to see what Motorola has in store for us as the year gradually comes to an end because the company has planned to release more phones with 5G capability.
Specifications
Weight : 156g
Android version: 9
Screen size : 6.0 inches
RAM : 4GB/6GB
Battery: 3,000 mAh
Rear camera: 12MP + 12MP
Front camera: 8MP
Conclusion
Smartphones have changed the way we live and they will continue to play a major role in our lives.
However, the introduction of 5G connectivity will make smartphones even more valuable. That is why we come up with Best 5G powered smartphones in 2020.
And they will continue to be of extreme importance to humans as smartphones that are part of the 5G revolution.